Carson Daly Gay Scandal EXPOSED – Do 'The Voice' Viewers Know?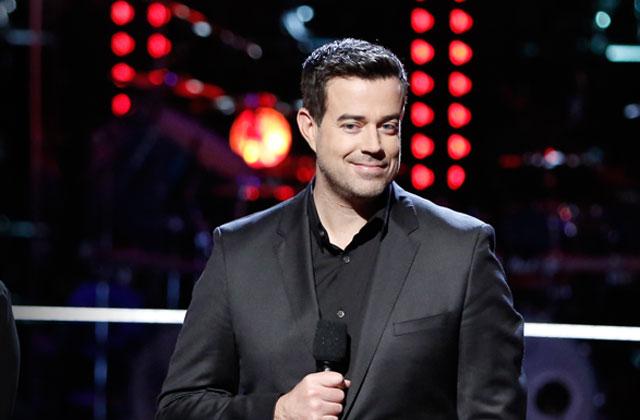 Carson Daly's involvement in a gay scandal could rock The Voice host's career. After he apologized for an anti-gay rant, RadarOnline.com has exclusively learned if those hurt by his harsh words have forgiven Daly.
During his radio show in 2012, Daly suggested gay passengers wouldn't be able to take control of a JetBlue pilot who had a meltdown during a flight at the time.
"Most of them were on their way to some sort of security conference in Las Vegas," he said. "It was like a bunch of well-trained dudes, thank God. With my luck, it would be like, 'This is the flight going to the gay pride parade in San Francisco. 'Uh, we're headed down to Vegas for the floral convention.'"
Article continues below advertisement
Alice Hoagland, whose gay son Mark Bingham took down hijackers on September 11, 2001 while on Flight 93, slammed Daly for his comments.
"No one among his team of fellow passengers was asking, 'Are you straight? Are you gay?' The world has its share of strong, heroic gay men," she said in a statement. "Gay men in sports uniforms and military uniforms have been winning America's games and fighting America's battles for a long time: quietly, humbly, and in the face of vicious bigotry."
Years after the incident, Daly's words still hurt the hero's mother.
"Carson Daly acted irrational and without regard of the consequences," she told Radar. "He never did contact me directly."
Regardless of Daly's actions, Hoagland forgives him.
"He has apologized and I forgave him," she said. "I'm sure he regrets having said that. He must've known how bad those comments were for his career."
Are you shocked by the scandal? Sound off in the comments!