Reunited! Bristol Palin Posts Photo With Ex-Fiancé Dakota Meyer & Their Baby Girl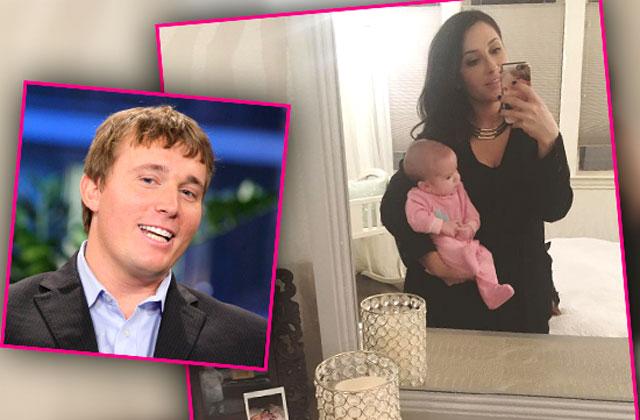 It seems the resolution of Bristol Palin's bitter custody battle with her baby daddy has gone a long way to repairing their acrimonious relationship.
On Mother's Day, Sarah Palin's 25-year-old daughter posted a happy family photo to Instagram of herself and her former fiancé Dakota Meyer showing off their daughter together in Alaska with the hashtag "co-parenting."
Article continues below advertisement
"The parties agree that it is not in the best interests of their daughter for the terms of their agreement to be publicly disclosed," the documents state.
According to the court papers, 27-year-old Meyer's attorneys asked the judge to set visitation for Mother's day from 9 a.m. To 6 p.m., noting that "Ms. Palin originally had proposed visitation on that day … and that proposal was relied upon by Mr. Meyer in making his travel plans" from Kentucky to Alaska.