Wendy Williams Rips Pregnant Blac Chyna On Live TV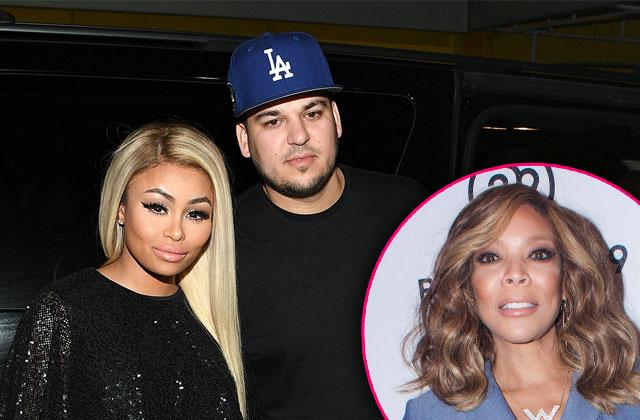 Blac Chyna is on the fast track to becoming the only Mrs. Kardashian now that she is engaged and expecting Rob Kardashian's baby. But instead of offering her well wishes, Wendy Williams turned her razor-sharp wit on the soon-to-be new first lady of the reality family.
On The Wendy Williams Show "Hot Topics" segment Monday morning, the talk show host discussed the former video vixen's rapid rise to fame.
Article continues below advertisement
"You know, Blac went from being the family mascot to being the queen of the kingdom," she joked.
Both Kim and Kourtney Kardashian have children, but their brother's spawn is going to be the golden child, Williams decreed.
"Rob's child with Blac will be the only one to pass along the Kardashian name," she pointed out.
Already the mother of one son, King Cairo Stevenson, with Kylie Jenner's boyfriend Tyga, Chyna's next baby is going to be the next generation of Kardashians.
"The only thing better than her being pregnant is if she has a boy. And then the boy has a boy," Williams said to roaring laughter.
Tune in to The Wendy Williams Show daily, check local listings for times and channels.