Living Large Off The Kardashian Dime? Blac Chyna Buys Mom Tokyo Toni New Car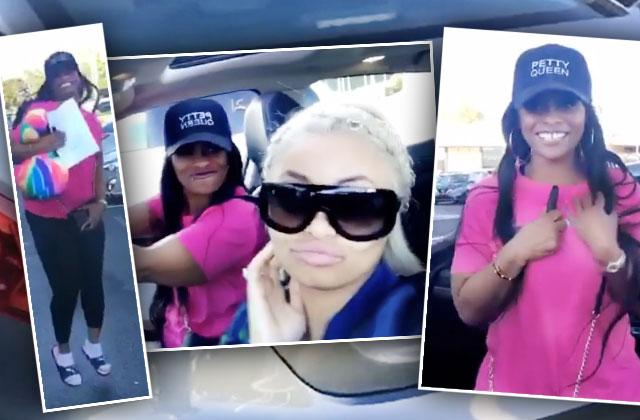 Blac Chyna is inching her way to the Kardashian family's $300 million fortune, and she's sharing the wealth!
Last night, Rob Kardashian's baby mama and fiancée, 28, shared a video of her gifting her 45-year-old mother, Shalana Jones Hunter, with a brand new car.
"Yay! Chyna got me a car!" Chyna's mom, otherwise known as Tokyo Toni, screams in the clip. Thank you Chyna, oh my God!"
The pregnant Chymoji creator notes that the ride is a "fully loaded" 2016 Nissan with leather seats and a double sunroof, "exactly what she asked for."
Article continues below advertisement
"It makes me so happy that I was able to do this for her," she writes.
The mother/daughter duo then jams out to Rihanna's tune "Rude Boy."
The pair has a lot to celebrate. As RadarOnline.com previously reported, Chyna and Hunter once struggled to make ends meet. As the voluptuous vixen stripped in a Miami club, her mother was evicted from her modest Maryland apartment back in 2010.
Now, the Instagram model and club fixture is about to become part of America's most famous families.