More Tragedy For The Kardashians: Tyga's Boodyguard Dies In Car Accident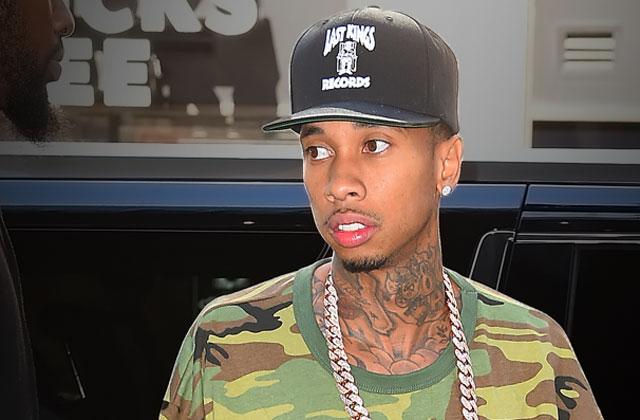 Arlester Henderson, the bodyguard for rapper Tyga, passed away Wednesday morning following a freeway accident in Los Angeles, RadarOnline.com has learned. He was just 29-years-old.
According to reports, Henderson had been driving down the 10 Freeway at approximately 6 a.m. when his SUV collided with another vehicle.
The working bodyguard reportedly got out of his car, unharmed, to check on the passengers in his SUV, but was struck and killed by another vehicle moments later.
Article continues below advertisement
Late Thursday evening, Tyga paid tribute to Henderson, also known as "Punch."
"Rip Punch," the 26-year-old captioned a photo of the pair on Instagram. "I know you looking down from a better place."
Meanwhile, Tyga's girlfriend Kylie Jenner has yet to comment on the matter, though she's been very busy following the release of her pseudo music video advertising her infamous lip kit.