Teresa Giudice's Legal Battle With Former Lawyer To Proceed, Judge Rules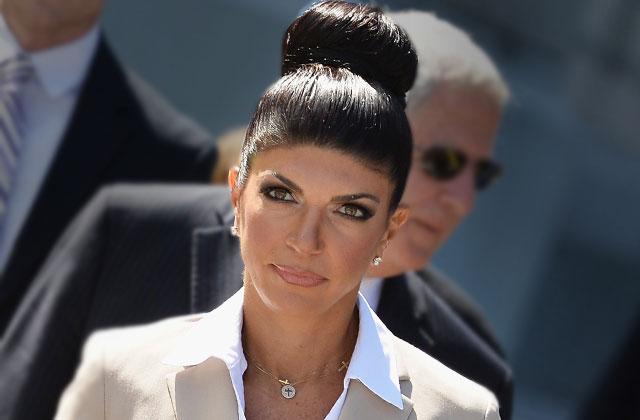 Teresa Giudice's legal malpractice lawsuit against her ex-bankruptcy attorney, whom she blames for landing her behind bars for 11 months, is set to proceed, a judge of Morris County Superior Court has ruled.
As RadarOnline.com reported, The Real Housewives of New Jersey star, in court papers, said that her former lawyer, James Kridel, was guilty of breach of contract, breach of fiduciary duty and legal malpractice in his handling of her bankruptcy case six years ago.
Article continues below advertisement
In the suit, the star's current lawyer Carlos Cuevas accused Kridel of making "material errors" in his legal docs for Giudice's case — not listing her job, income, and various auto and property assets, among other claims — before letting her sign them "under penalty of perjury that the documents were accurate."
As RadarOnline.com readers know, Giudice served close to a year in a prison, followed by six weeks of house arrest, while husband Joe is currently serving his 41-month sentence at the Federal Correctional Institute.
When the lawsuit was first filed last year, Kridel fired back at the Giudice's, saying that Teresa "went to jail because she committed crimes" — by her own admission.
"She had about 2.5 hours of testimony before she went to jail where she took full responsibility for the crimes," he said.
Now, the case will proceed to the discovery phase, with a trial likely to take place in 18 months.
Meanwhile, Kridel has yet to comment on the current proceedings.