Presidential Election 2016
Exclusive
Experts Say Cruz Can't Explain Away The Disturbing New Photos Of His Dad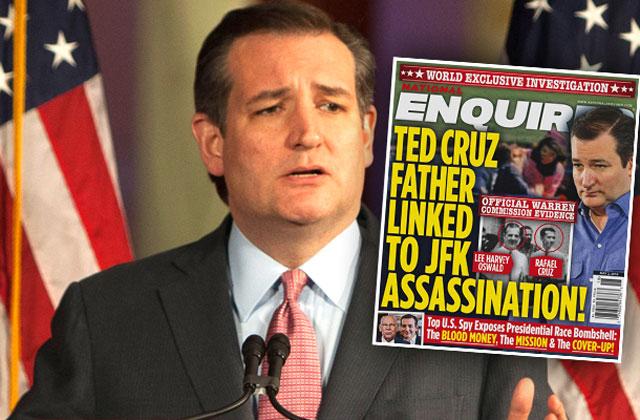 Ted Cruz supporters are going to have a hard time dismissing this scandal! As RadarOnline.com reported, The National ENQUIRER has uncovered explosive photos of Ted's father, Rafael Cruz, with JFK killer Lee Harvey Oswald. And multiple experts told The ENQUIRER that the photos are legit!
The chilling photos were unearthed as part of a blockbuster ENQUIRER probe. In the images from 1963, Rafael can be seen handing out pro-Castro pamphlets alongside Oswald in New Orleans. Another similar shot shows Rafael marching in a 1959 political protest carrying a sign supporting the controversial Cuban leader.
Article continues below advertisement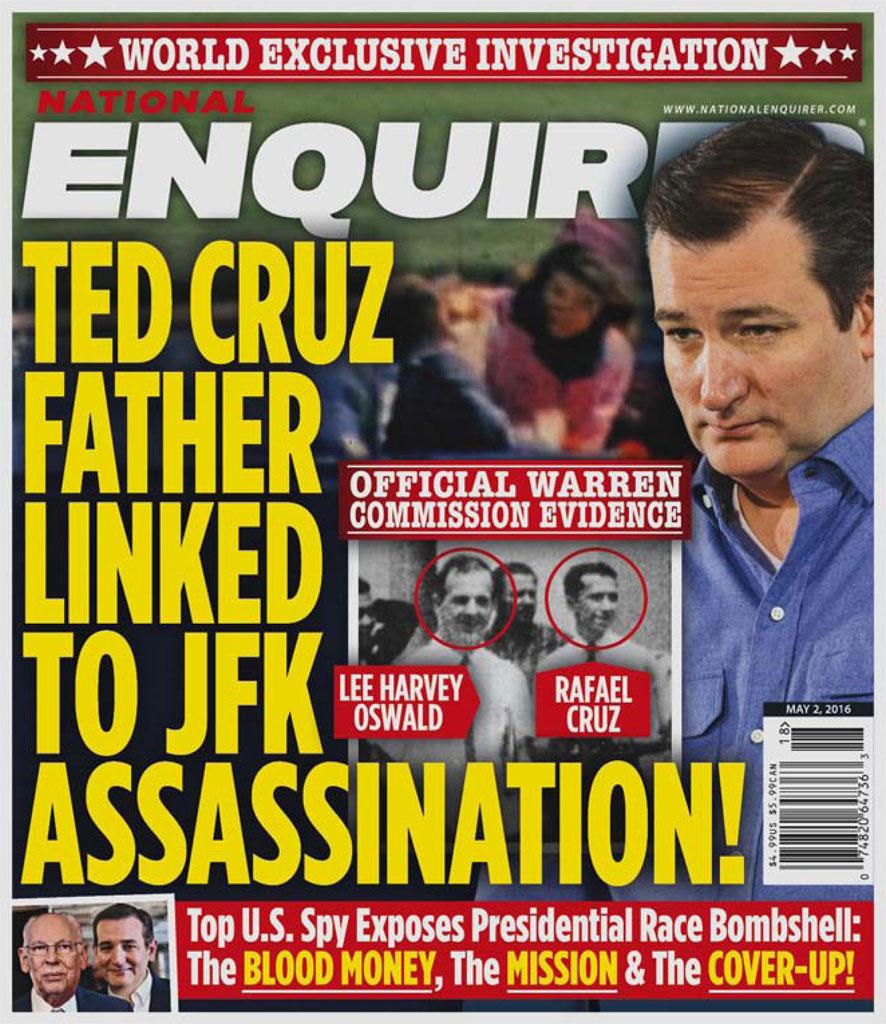 And while some experts told The ENQUIRER that the jaw-dropping photos were too old to definitively identify Rafael, others said that the man in the photos appears to be the father of the presidential candidate, and they do not appear to be photoshopped.
Respected photo editor Mitch Goldstone told The ENQUIRER, "There's more similarity than dissimilarity" between the man in the photos and Rafael. Goldstone is the president and CEO of ScanMyPhotos.com, and has reviewed more than 300 million images over his 26-year career.
"It's troubling, because it looks to be the same person," he said, "with a high degree of confidence."
Dr. Carol Lieberman, a court certified witness agreed: "The photos of Rafael Cruz all seem to match, including the 1963 photo in New Orleans."
And photoshop specialist Alan Barry concluded, "There's nothing in the image of the 1959 protest that would lead me to say that the image has been photoshopped. … There does not appear to be anything about the image of Lee Harvey Oswald that indicates there was a contemporary edit, either."
For more on how The ENQUIRER uncovered the disturbing photos, Rafael's links to the man who killed JFK and what it could mean for Ted's campaign, pick up the latest issue of The ENQUIRER, on stands now!