Woman Charged With Murder After Allegedly Feeding Flesh Of Dying Husband To Her Dog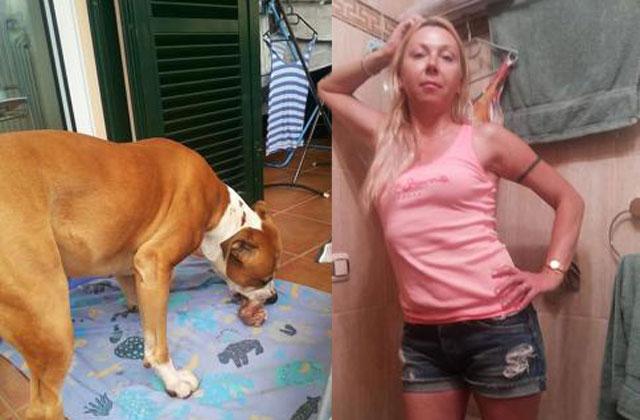 A Russian newlywed is being accused of feeding the flesh of her dying husband to the family dog.
The incident happened in the couple's lavish Spain home last Friday. The suspect, 46-year-old Svetlana Batukova, is in police custody after she was found near the bloody corpse of her husband, according to The Local, a European news site.
Horst Hans Henkels, 66, was reportedly ripped to shreds but was unable to call for help due to a recent surgery on his trachea.
Article continues below advertisement
Cops say Batukova stabbed her husband with a kitchen knife. As he lay injured, she carved pieces of his arm off to the bone and hand-fed them to the dog.
Batukova waited hours to call the cops, authorities said. When they arrived they found her standing next to a pool of her husband's blood.
Officials believe that the suspected murder was high and drunk at the time of the attack. While she is reported to be a self-professed cocaine addict, cops are still trying to determine if Henkels was drugged during the incident.
The motive behind the attack remains a mystery. However, the couple is known for getting into explosive fights that have warranted police intervention, the New York Post reported.
Batukova appeared in court on Monday to face the murder charges.
Also no word yet on the status of her beloved accomplice—a Staffordshire bull terrier.