It's War! Khloe & Blac Erupt In Nasty 'Screaming Match' During Secret Meeting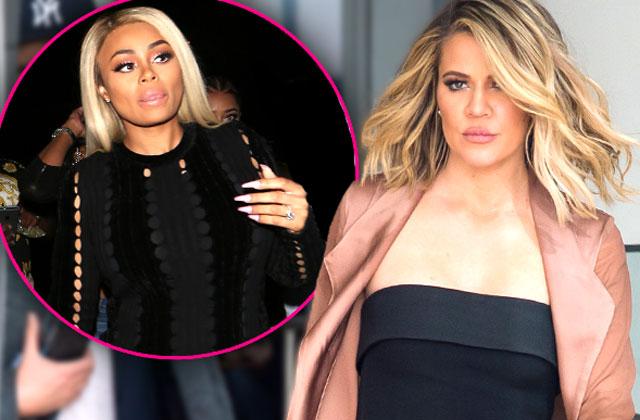 Keeping up with the Kardashians star Khloe Kardashian is back on the attack! She had distanced herself from younger brother Rob Kardashian after kicking him out of her house for hooking up with Blac Chyna. But RadarOnline.com has exclusively learned that Monday night she reached out attempting to mend their relationship — and it did NOT go well!
"Khloe invited Rob and Blac over because she is just really sick of this b*llsh*t drama," a Kardashian family insider told Radar.
Article continues below advertisement
"She wanted to make amends to her brother and she told him that Blac must come with him, because she needed to put this behind her once and for all."
However, according to the source, once Rob and Blac arrived, "Things did NOT go as planned!"
"Khloe and Blac Chyna got into a screaming match because Blac Chyna told Khloe that she turned her back on her own brother and that she was more concerned with her own image that she was with Rob's happiness," the insider told Radar.
Needless to say, that did not go over well with the outspoken 31-year-old KUWTK fitness freak.
"Khloe told Blac that she felt like she was using Rob to get back at Kylie for dating her ex, Tyga, and that she thought the whole thing was just ridiculous," said the source.
But they didn't end the night on a bad note.
"After meeting with the two of them face-to-face, Khloe realizes that they are actually in love," the source said. "She calmed down and she apologized to the both of them."
Truce. For now!
Do you think that the peace between Khloe Kardashian and Blac Chyna will last? Tell us your thoughts in the comments below.