Rihanna & Leonardo DiCaprio Caught Getting Cozy At Coachella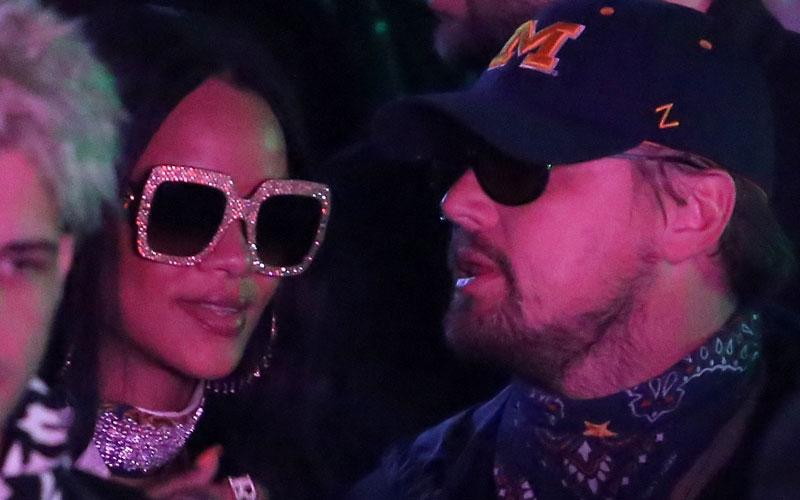 Rihanna and Leonardo DiCaprio just can't seem to get enough of each other.
The rumored on-again-off-again lovers were spotted looking cozy at Coachella this weekend. While the 41-year-old actor reportedly arrived with a female companion, sources say that he made a beeline for the 28-year-old singer when he saw her from across the room. "Leo slipped into the party incognito and was dancing and singing to 'No Scrubs,' " an insider told People. "He knew every word! A couple tables over Rihanna was dancing with a couple girlfriends. Leo saw her and made his way over."
MORE ON:
Leonardo Dicaprio
Article continues below advertisement
As RadarOnline.com has reported, Rihanna and DiCaprio have enjoyed each other's company over the years, and have been seen swapping covert kisses. DiCaprio even showered Rihanna with gifts. However, the pair hit a snag when DiCaprio's mother, with whom he is very close, expressed her dislike for the island beauty.
Do you think Rihanna and DiCaprio's relationship will go full steam ahead, or will it sink like the Titanic? Share your thoughts in the comments section below?