Exclusive
In Memoriam? Top Doc Says Patients Asking For Surgery To Look Like Prince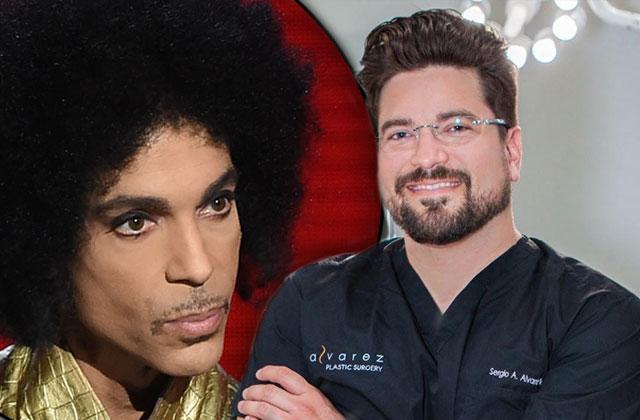 Prince's sudden and shocking death broke the hearts of fans around the world and in order to pay tribute to their beloved 'Purple Rain' singer, many are trying to get plastic surgery to look like the legend, RadarOnline.com has exclusively learned.
Dr. Sergio Alvarez, a celebrity plastic surgeon based in Miami, says he has been inundated with requests to have him perform plastic surgery on them to make them look more like Prince.
Article continues below advertisement
He told Radar that people from all over the country and even one person in Spain have called and emailed asking if he would perform surgery so they could look like their idol. Dr. Alvarez said that some of the people asking for the surgery are hoping to become Prince impersonators.
However, Dr. Alvarez told Radar that he "rejected all these requests out of respect to Prince."
He told Radar that the trend for "look-a-like surgeries" in the past year were procedures to look more like Justin Bieber or Kim Kardashian. His most popular procedure is for the Brazilian Butt Lift to look more like celebrity Nicki Minaj.