Kelly Ripa Won't Be Back On 'Live' For At LEAST A Week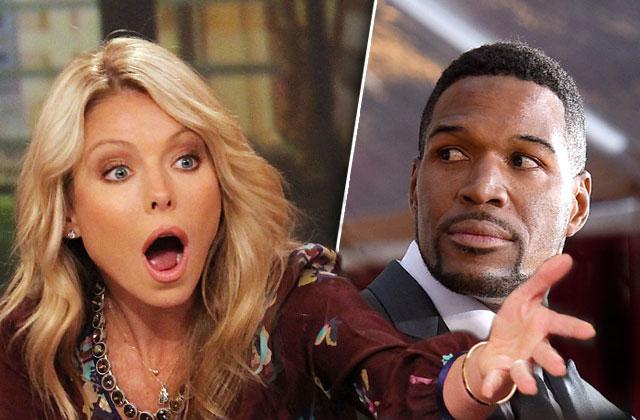 Michael Strahan is going to be without his co-host for a least a week after his brutal decision to not warn her about his impending departure from the show.
Kelly Ripa's absence from Live With Kelly and Michael! on Wednesday morning was the beginning of her showdown with her co-host, who reportedly blindsided her with his abrupt departure for Good Morning America.
Now ABC is confirming that Ripa "won't be back until next Tuesday at the earliest," according to Debra Birnbaum at Variety.
Article continues below advertisement
"I know he loves Kelly, but I don't think he was thrilled to work with EP Gelman," a source told Access Hollywood about Strahan. "Michael Strahan made a comment, whispering to me, 'Man, I can't believe I put up with this s***."
On Wednesday's show opposite guest host Ana Gasteyer, Strahan made light of the situation.
"I was reading some stuff, and it sounded like I died!" he said. "It's not a eulogy, people!"
Insiders say Ripa is fuming about his departure.
"This came together very quickly," a source close to the show told TheWrap, adding, "I don't think they told her everything."
Do you think Kelly should head back to the show before Tuesday? Sound off in comments below.