Engaged Mariah Carey Exposes Her Butt As She's Caught Embracing Another Man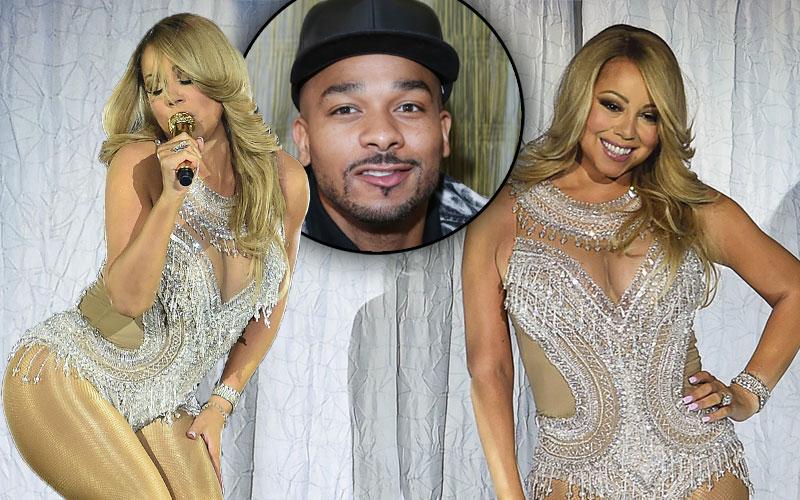 As RadarOnline.com has reported, Mariah Carey is currently planning her wedding to billionaire James Packer — but that didn't stop her from getting cozy with another guy!
The photo was taken in Stockholm, where Carey was set to perform. The candid photo captured the diva embracing a handsome Nick Cannon look alike who appeared to have his eyes glued to Carey's backside — which was exposed as the diva wore what appeared to be lingerie!
Article continues below advertisement
Upon seeing the photo, fans across the internet began to demand answers. "Um, where is her fiancé," one commenter asked. Other fans bluntly accused her of having a man on the side!
Carey got ahead of the situation, posting the photo on her own Instagram account with the caption, "Hey Sweden glad to be back to see u," and identifying the man in question as Anthony Burrell, her creative director and backup dancer.
What do you think of the photo? Share your thoughts in the comments section below!