Guest List Dissed! LuAnn Reveals 'RHONY' Housewives Won't Be Invited To Her Wedding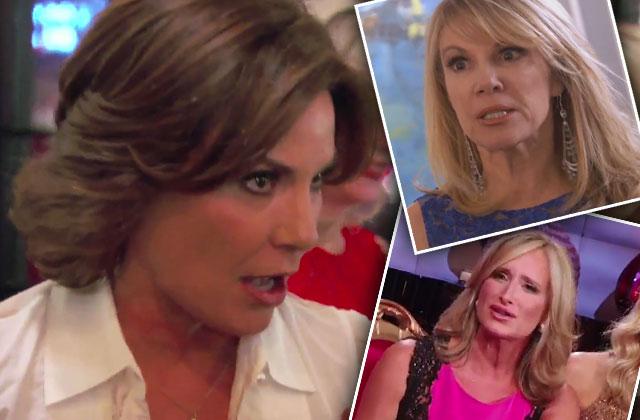 LuAnn de Lesseps is marrying the new man in her life, but he wasn't a stranger to her co-stars! The Countess exclusively revealed to RadarOnline.com all the details on her upcoming wedding and how she feels about her future husband previously dating two of her co-stars.
"I'm so happy we're on a hiatus from the show and I can just focus on planning my wedding, and devoting my time to my man and my kids," de Lesseps, 50, told RadarOnline.com at The Real Housewives of New York premiere party on April 6.
Article continues below advertisement
The "3-day special affair" will kick off with a yacht party the night before the ceremony. The New Year's Eve wedding celebration will end with a "big brunch" on the final day.
Although over 200 guests are expected to attend, de Lesseps revealed not all of her RHONY co-stars are going to receive an invite!
"I'm inviting some of the ladies," the mother-of-two confessed. "Not all of them have made it to the list."
Although Sonja Morgan, 52, and Ramona Singer, 59, previously dated her fiancé, Thomas D'Agostino Jr., de Lesseps doesn't believe she broke the girl code.
"I'm the one walking down the aisle," she said. "Before LuAnn, I don't care. I was single and dating and so was he."
Although Morgan said she is "happy for her," she admitted hearing the news wasn't easy.
"She likes to say before Lu she doesn't give a you know what because they're in love and they're getting married," Morgan told RadarOnline.com. "So I'm sucking it up."
Do you think de Lesseps broke the girl code? Tell us in the comments!