Small World! 'Little Couple' Star Jen Arnold Reveals She Was A Patient Of Dr. Ben Carson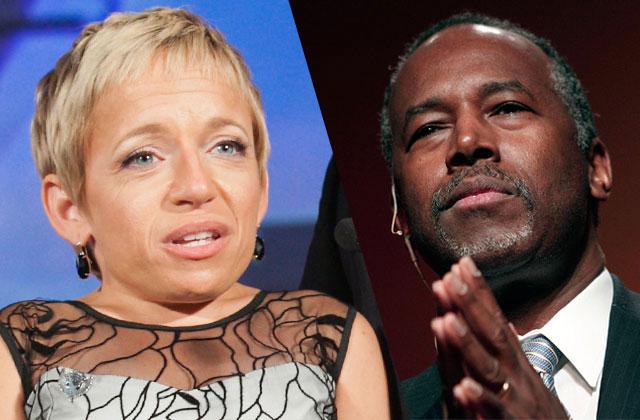 Dr. Ben Carson may have a long history of horrifying medical malpractice lawsuits, but one reality star has declared herself a very satisfied patient of the former presidential candidate.
In her new book with husband Bill Klein, Think Big: Overcoming Obstacles With Optimism, Little Couple star Jen Arnold reveals that she went under the former neurosurgeon's knife for a risky spinal surgery as a young girl.
Article continues below advertisement
At that time, in the late '70s, Carson worked closely with Arnold's primary skeletal dysplasia specialist, Dr. Steven Kopits, the chief of pediatric orthopedics at Johns Hopkins Hospital in Baltimore.
The two doctors performed a successful cervical spine fusion on Arnold, then just 2 years old.
The TLC star, who has undergone more than 30 surgeries with Kopits over the years, developed a crush on the big-hearted doctor.
"Whenever he looked at you, his eyes conveyed a deep level of sincerity," she writes. "For patients, this helped calm the nerves."
Arnold, now 41, went on to become a neonatologist— and a TLC reality star.
Carson, 64, of course, later retired from medicine and announced his candidacy for the Republican nomination in the 2016 presidential election. He dropped out of the race last month.