Leah Messer Slammed For Not Watching Daughters After Ali Suffers Nasty Fall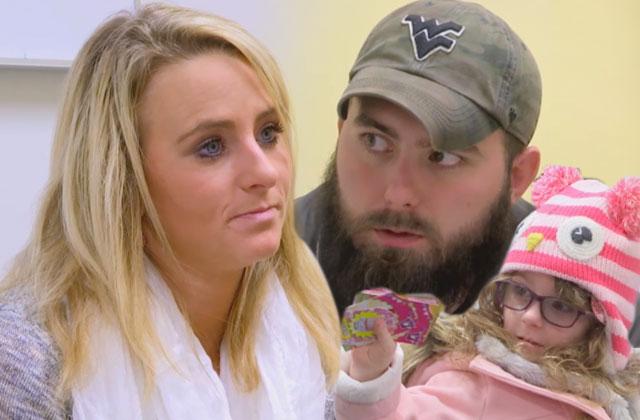 A day at the playground turned dangerous when Leah Messer was accused of not watching her children during the family outing on this week's Teen Mom 2.
In the scene, Messer ate lunch with her friend while her children played on the jungle gym behind her.
"I don't want to be in a relationship, I need time," she said. "I'm focusing on my kids… I'm learning how to embrace struggles."
Messer's daughter Ali, who suffers from muscular dystrophy, then fell on her back and head while on the swings. Although Messer, 25, rushed to her crying daughter's aid, fans were not pleased that she wasn't being watched.
Article continues below advertisement
"I know kids fall, but Leah definitely wasn't watching them at the park," one user blasted, as another commented, "Ali fell so hard. She didn't even check her head. She could of gotten a concussion. All she did was wipe off her back."
The mother-of-three was also criticized for not noticing how high her 3-year-old daughter Adalynn climbed on the jungle gym.
"Addi with NO SUPERVISION," the user captioned a Facebook post.
Teen Mom 2 airs Mondays at 10/9c on MTV.