Corey Rips Leah For Wanting To Get Custody: 'It's All About Herself'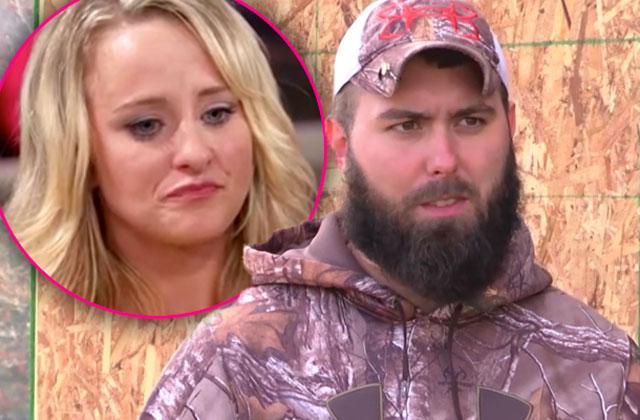 In the current season of Teen Mom 2, Leah Messer and her ex-husband Corey Simms are at war over the custody of their 6-year-old daughters Aleeah and Aliannah.
While Simms has custody on the show, in a deleted scene he reveals that they are heading back to court in a couple of months so that the judge can weigh in on if Messer should get some custody back.
Simms isn't happy about this taking place.
"It stresses me out that they approved the reconsideration," he confessed to a friend.
Article continues below advertisement
He also doesn't like that this is going on now that the girls are older and understand more about their parents fighting.
"This whole reversal of custody should have been done years ago before the kids were aware of what's going on," he explained. "Now they have a lot more emotions and feelings, and they can understand a lot more."
Simms reveals that he feels like he has reached a breaking point and done all that he can do to take care of his children.
He then flips the table onto Messer by implying that she will do only what benefits her.
"It's a pretty serious thing," he said. "Leah's looking at it for herself. I mean it's all about herself is all she cares about. But the kids are the ones getting hurt."
He doesn't think Messer is taking the girls' emotions into consideration.
"That's pretty messed up," he said.
But is the drama between the two exes about to come to an end?
Article continues below advertisement
In a preview for the upcoming episode 8, Messer and Simms have a chat about the custody war.
"Our main issue is we disagree on a lot of different stuff," Simms admitted. "I'm tired of going to court."
Messer and Simms agree that they want to try to work through their problems outside of the courtroom.
"I never wanted you to not be their mom," Simms said.
"This is a step… forward and doing what's best for them," Messer agreed. "From here on out, we all work together."