Exclusive
Kash Kows! Kris Jenner Already Planning How To Profit From Rob & Blac's Wedding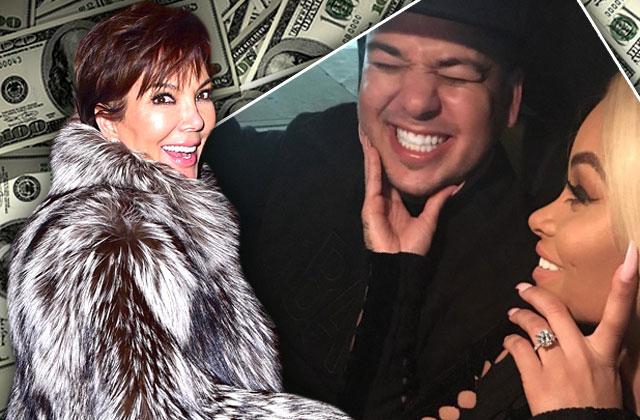 Forget love and marriage! Kris Jenner is already busy plotting a multi-million-dollar wedding deal for her son Rob Kardashian and his fiancée Blac Chyna – whether they want her help or not!
"Kris has done a total U-turn on this romance now that it's a possibility she could profit from it," a source told RadarOnline.com.
"She called Blac up and gave her a groveling apology for resisting the relationship at first, but Kris buttered her up by telling her she now sees what a good influence she is on her son," continued the insider.
Article continues below advertisement
And the savvy 60-year-old businesswoman is ready to put Chyna on the pay roll, despite her daughter Kylie's adamant objection.
"Kris had hoped to be planning Scott and Kourtney's wedding this year, but this is just as good," said the insider. "She's totally behind this romance now and has become one of Blac's biggest supporters."