Exclusive
Family Feud! Kimye Attacks 'Spoiled' Kendall & Kylie Over Backstabbing Deals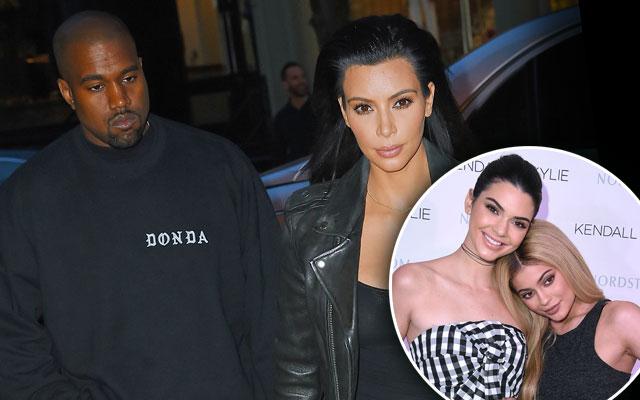 Kanye West and Kim Kardashian can't stand to have anyone steal their spotlight — especially when it's Kylie and Kendall Jenner!
RadarOnline.com has exclusively learned that the power couple is absolutely furious over what they say are the sisters' "rebellious ways."
"Kanye's already been raging over Kylie's Puma deal, but Kendall's now signed a makeup deal with Estee Lauder and not told anyone and he thinks she owes him and his wife an explanation," an insider revealed.
Article continues below advertisement
As RadarOnline.com reported, Kendall purposely excluded her momager Kris Jenner from getting involved with her new makeup line, Estee Edit by Estee Lauder.
Now West, 38, and Kardashian, 35, are upset because they've been trying to orchestrate their own deals, but every time they look up, Kylie or Kendall have gone and done their own thing," said the insider.
But Kylie, 18, and 20-year-old Kendall aren't the only ones that have upset the egomaniacs.
"Kanye can't believe Kris is letting them do what they want and he and Kim tore into her for being a lousy manager," revealed the insider. "She's just as powerless to control the girls, but they say this is what happens when you let two spoiled girls get away with so much all their lives."
However, added the insider, "It's just sour grapes because Kanye and Kim didn't get what they wanted first."