Khloe Kardashian Hints At Divorce, Says Lamar Odom's Issues Are 'NOT Her Problem'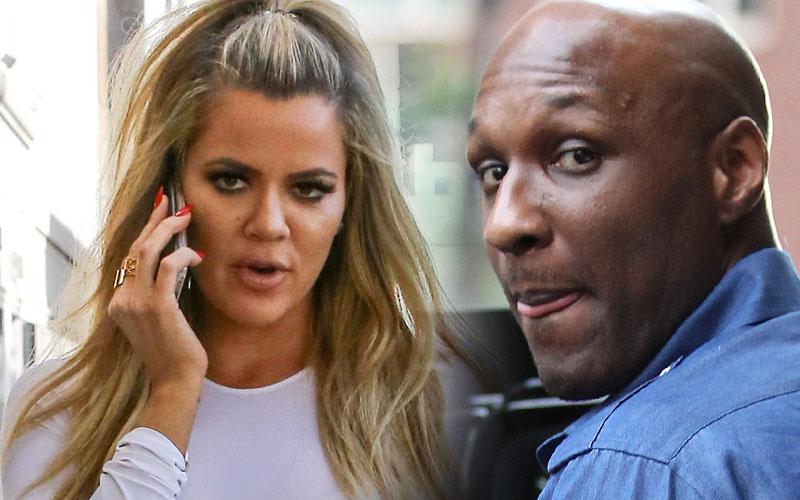 Khloe Kardashian laid her emotions bare in a revealing social media rant.
The 31-year-old, who has been married to her estranged husband Lamar Odom since 2009, posted to Instagram early Sunday morning with a bittersweet meme captioned. "Just because someone doesn't love you the way you love them, doesn't mean they don't love you with all their heart."
Minutes later, she made another post, digging much deeper into the painful reality that she has been experiencing on her journey with Odom. "Letting go with love takes great strength," she wrote in part. "When you truly know and love somebody its frustrating watching them throw away all their potential, aspirations and accomplishments, but this is NOT your problem, it is theirs," she continued. "Even when we see someone falling, we have to let the ones we love fall. Still love but not take on all of their problems as if they are our own."
Article continues below advertisement
Kardashian explained that she had tried hard to fix things with Odom, but was resigning herself to failure. "Sadly, you can only express your opinion on a situation; you cannot force it down their throat. You can't make someone see what you see," she wrote. "You can't want their life more than they do... You forcing your beliefs and dreams down ones throat is only going to cause resentment and possibly manifest deeper issues. Possibly to the point of no return."
Just seconds after releasing this emotional statement, Khloe deleted it from her page, replacing it with an abridged version that shared the same sentiment.
"Stop shattering your own heart by trying to make a relationship (friend, family, partner) work that clearly isn't meant to work," Kardashian said. "We have to stop trying to repaint people's colors. We have to learn to believe the love we AREN'T given. You can't love someone into loving you," she continued. "You can't force someone to be loyal, kind, understanding. You can't force someone to be the person you need them to be. Even if it's for their own good!! Sometimes the person you want most is the person you're best without," she surmised. "You have to understand... some things ARE supposed to happen in your life, but they just are NOT meant to be. Damn... It took me so many years to understand that."