Exclusive
Who's The Daddy?! New Claims Caitlyn Jenner Is Not Kendall's Real Father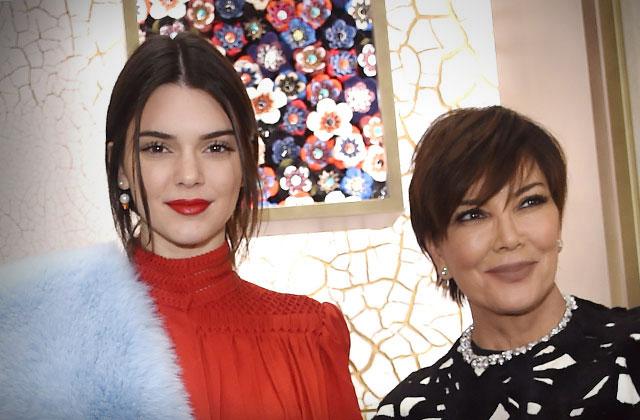 Khloe Kardashian isn't the only one in her family facing questions about the identity of her true father. Yet another paternity bombshell has hit the Kardashian clan — and this time it's Kendall Jenner who's in the spotlight.
With rumors still swirling that O.J. Simpson fathered Khloe, the latest shocker is that Caitlyn Jenner may not be 20-year-old model Kendall's real dad.
"Kendall is now worried her whole life is a lie!" dished a family insider exclusively to RadarOnline.com.
Article continues below advertisement
A new episode of Keeping Up With the Kardashians will tiptoe around the identity of her dad — after buzz blew up that her mom Kris's former fling, soccer stud Todd Waterman, is actually her father.
Tellingly, comparing pictures of Kendall and Waterman only adds fuel to the fire — the two boast mirror-image jawlines, browlines and smiles!
Kris, 60, was still married to famed attorney Robert Kardashian when she fell into bed with Waterman in 1989. The sex-soaked fling ended Kris' marriage, and allegedly continued after she began seeing Kendall's presumed father, the former Bruce.
"(Kris) was still coming over … and we were still sleeping together when she had started dating Bruce," claimed Todd, 51.
The momager has admitted the two could barely keep their passion in check. "(We had) wild crazy sex all the time," she wrote in her 2012 memoir.
Now Kendall is demanding a DNA test, according to the source.
"Kendall wants to get to the bottom of this as soon as possible," divulged the insider.