Jay Z's Love Child Scandal Goes To U.S. Congress! Alleged Son Will Speak In D.C.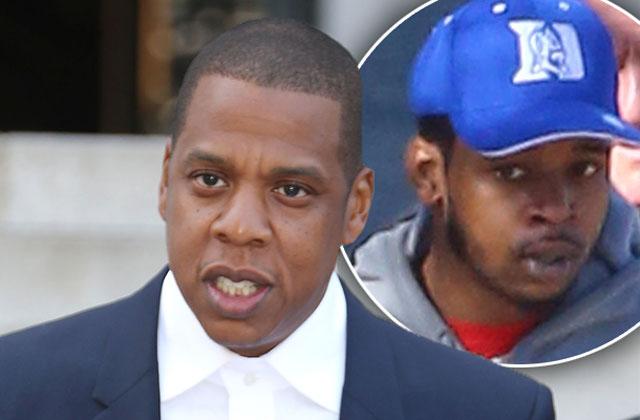 Rap mogul Jay Z is about to have his dirty laundry aired at the U.S. Capitol! As his marriage to superstar singer Beyonce crumbles, RadarOnline.com has exclusively learned that his alleged son, Rymir Satterthwaite, will be taking his claims about the rapper to a congressional hearing.
As RadarOnline.com reported, the FCLU (Family Civil Liberties Union) recently championed Satterthwaite's paternity case against Jay Z in order to get it recognition on a national level — and it worked.
Article continues below advertisement
A source told RadarOnline.com, "A family advocate in Baltimore, Maryland, Nicky Roberts, was given opportunity to have several people from around the country speak about their problems with family court and/or attorneys. Rymir has been approved to speak and will get about five minutes in front of Congress!"
Tentatively scheduled for April 29, Satterthwaite, 22, plans on discussing "corruption and other problems within the court system," especially as it relates to his case, according to the insider.
MORE ON:
Rymir Satterthwaite
So what does this mean for Jay Z exactly?
RadarOnline.com previously reported that the case is now in the federal court system and insiders said the new publicity could be the push that Satterthwaite's family – which includes his godmother Lillie Collie, as well as his mother Wanda Satterthwaite – needs to resolve their case after several years.
"Wanda Satterthwaite was asked to provide information to U.S. Congressman, Ryan Costello, who believes family court issues are a national problem which many have across the nation," the insider told RadarOnline.com, adding, "Wanda has provided her information already too."
As Rymir's family continues to launch their battle against the music mogul, 46, Satterthwaite forges ahead with his music career following in his alleged father's footsteps.
Click on the video below to watch Rymir's latest video, "City Lights Remix."
https://www.youtube.com/embed/8TxoP9S2hro
Story developing.