THE TRENDS A-LISTERS ARE LOVING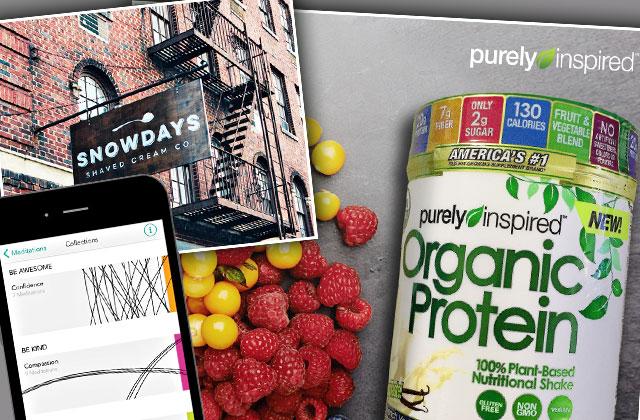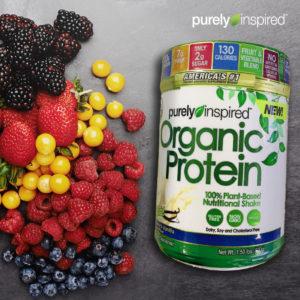 PI ORGANIC PROTEIN
Shaking up a healthy diet: A protein drink that provides 20 grams of plant-based protein while remaining dairy-, gluten-, soy- and GMO-free? Yes, please! Purely Inspired Organic Protein contains a blend of fruits and veggies, 7 grams of fiber, and comes in Decadent Chocolate or French Vanilla flavor. Organic – because nature knows best!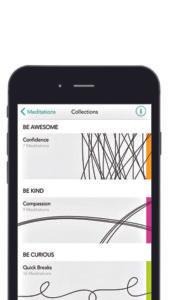 MIND OVER MATTER
Sleepless? Stressed out? Need a confidence boost? Put calm and balance at your fingertips with a download of the Meditation Studio by Gaiam app. For only $2.99, you'll get more than 160 meditations of different lengths led by 18 expert teachers and geared toward a variety of moods and challenges. Both novice and experienced meditators will find their Zen.
Article continues below advertisement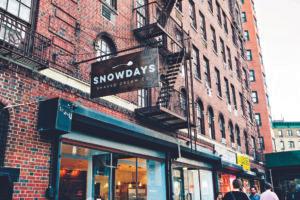 MORE ON:
From Our Partners
JUST DESSERTS
Snowdays, which has three locations in New York City, serves only one thing — but it's a beaut. A frozen delight called shaved cream, it has the texture of snow and the taste of ice cream, and it's available in three sizes and lively combinations of flavors,toppings and drizzles. Leonardo DiCaprio, Cameron Diaz, Mark Ruffalo and Jesse Eisenberg are among the stars who've visited the West Village shop (pictured). Ice, ice, baby!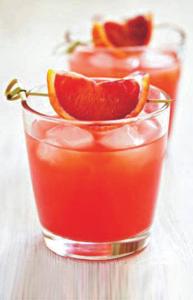 BARTENDER
BLOOD ORANGE FIZZ:
This twist on a mimosa uses Woodbridge by Robert Mondavi Pinot Grigio.
• 3/4 cup (6 oz.) Woodbridge by Robert Mondavi Pinot Grigio
• 1 oz. freshly squeezed blood orange juice
• 1 oz. Campari
• 1 oz. simple syrup
• Soda water
• Blood orange slices, for garnish
Directions:
1. Fill a large glass with ice, then add in all of the measured ingredients.
2. Stir.
3. Once incorporated, finish with a splash of
soda water.
4. Garnish with segments of freshly sliced blood orange.