Erin Heatherton Reveals Victoria's Secret Told Her To 'Lose Weight'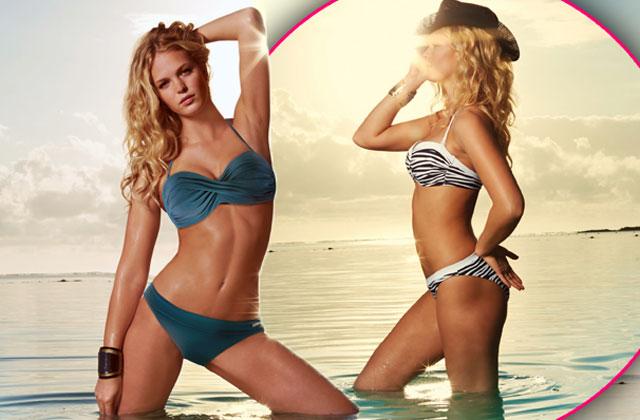 Erin Heatherton had no problem walking away from her deal with Victoria's Secret — especially after she was told to lose weight.
In an interview with Time magazine, the blonde bombshell revealed new secrets behind her VS split in 2013.
"My last two Victoria's Secret shows, I was told I had to lose weight," Heatherton shared.
"I look back like, 'Really?'" the 27-year-old added, exasperated.
Though she exercised twice a day to reach the specified runway weight for Victoria's Secret's annual fashion show, Heatherton was unable to drop the pounds.
Article continues below advertisement
"I was really depressed because I was working so hard and I felt like my body was resisting me," she confessed.
"I got to a point where one night I got home from a workout and I remember staring at my food and thinking maybe I should just not eat," the svelte beauty added, dejected.
Since her decision to part ways with Victoria's Secret, Heatherton says she's mastered the art of self-acceptance.
"I stepped away from hiding behind a fabricated version of myself," she told Time. "I no longer put actions behind my fears and insecurities."