Dr. Phil Takes On The WWE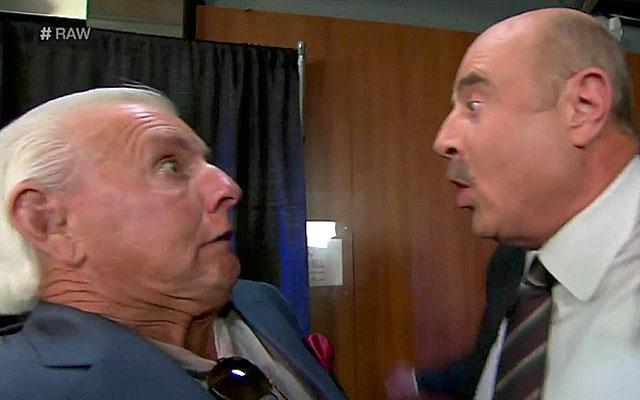 There was some family tension on "WWE Monday Night Raw" — with WWE diva Charlotte, newly crowned as the Woman's Champion, complaining to her legendary dad Ric Flair about having to immediately defend her title.
Veteran wrestler Ric was sympathetic — but then Dr. Phil McGraw also stepped in to provide some advice!
Ric wasn't too happy, though, as Dr. Phil began to lecture Charlotte about her dad's bad influence.
Article continues below advertisement
"What is the deal with you letting him drag you down?" Dr. Phil asked a surprised Charlotte.
Things kind of went downhill from there — as caught on the video below, but at least Dr. Phil knows how to stand his ground. It's like you've never seen him before...