Ramona Shocked By Dorinda Fight: 'I Didn't Expect Such A Storm'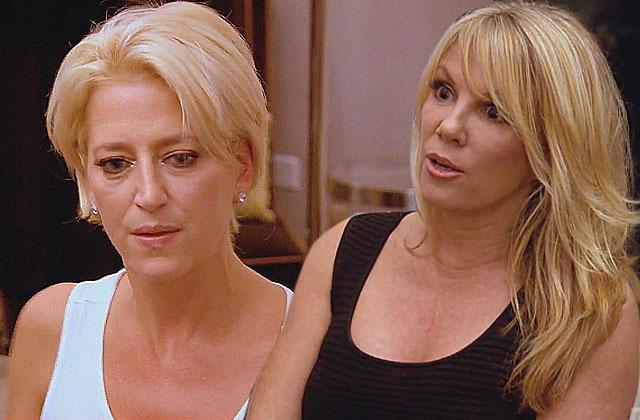 It's no secret that Ramona Singer can get "ramontional" on Real Housewives of New York City—and as RadarOnline.com reported, episode two of the new season was now different.
In the middle of Bethenny Frankel and Dorinda Medley arguing, Ramona Singer revealed how she had heard a story about Medley's boyfriend John Mahdessian "popping Viagra."
This of course set Medley, 51, off: She called out her friend and pointed out that she would never betray any of Singer's secrets in such an open fashion.
Article continues below advertisement
Now, RadarOnline.com has exclusively learned that Singer, 59, was shocked by how Medley reacted during the fight.
"I was surprised at Dorinda's reaction to me," Singer told RadarOnline.com. "I knew I would maybe get a full shower, but I didn't expect there to be such a storm."
Singer regrets sharing the Viagra story.
"I didn't expect such a reaction," she said. "Had I known she would react like that, I would have kept my mouth shut totally."
She never wanted to cause drama with her friend.
"My intention was never to hurt her, and I realize I did hurt her," she confessed.
So will the two friends be able to bury this argument?
"You will see in the upcoming episodes what transpires between us over this whole altercation about John," Singer promised.