Exclusive
Dorinda Medley's Boyfriend John Accused Of Discrimination Against Female Employee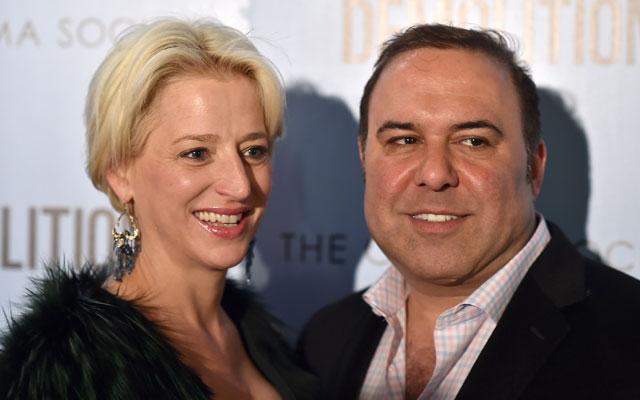 Dorinda Medley's co-stars have expressed their concerns over her longtime boyfriend John Mahdessian. But it looks like The Real Housewives of New York star may want to stop defending his controversial behavior. In court documents exclusively obtained by RadarOnline.com, the president of Madame Paulette was accused of discrimination against a female employee in 2014.
Paul Harrison, who was hired as the dry cleaning business's Operations Manager on May 22, 2006, accused Mahdessian of terminating him after he defended a female employee.
Article continues below advertisement
READ THE EXPLOSIVE COURT DOCUMENTS!
"Madame Paulette has had a history of receiving complaints regarding harassing, discriminatory, and other improper actions taken by Defendant Mahdessian against, among others, women," the court papers read.
On September 10, 2012, female employee Vanessa Joseph-Pauline complained to Harrison that she was being "discriminated against on the basis of sex."
"Ms. Joseph-Pauline stated to Harrison that, among other things, she was being treated in a disparate manner in comparison to male employees," the lawsuit read. "Ms. Joseph-Pauline was disciplined by Defendant Mahdessian for certain behavior that was tolerated by defendants and permissible when such behavior was engaged in by male employees."
When Harrison addressed the issue to Mahdessian, he reportedly became "enraged." The reality star explained how he "could do whatever he wanted as he was the President of Madame Paulette."
Harrison claims he was then fired on September 10, 2012 for addressing the discrimination issue.
In Mahdessian's answer to the complaint, he denied the discrimination allegations.
On September 14, Harrison received a letter from Madame Paulette stating he was terminated for "abandonment of his employment duties" and "using its services and facilities for his own personal needs without authorization."
Article continues below advertisement
Harrison claims the employment agreement entitled Harrison to "cost-free dry cleaning services" and that he used the services "during the many years of employment under the employment agreement."
When he applied for unemployment insurance benefits, Mahdessian "challenged Harrison's entitlement to unemployment insurance before the New York State Department of Labor."
Despite his alleged attempts to prevent Harrison from receiving unemployment, he was awarded the benefits.
The case was dismissed after settling out of court in October 2014.
Mahdessian did not respond to Radar's request for comment.
Are you shocked by the lawsuit? Do you think Medley will continue to defend her boyfriend? Tell us in the comments!