Exclusive
Prison-Bound? Charlie Sheen 'Faces Criminal Liability' In HIV Cover-Up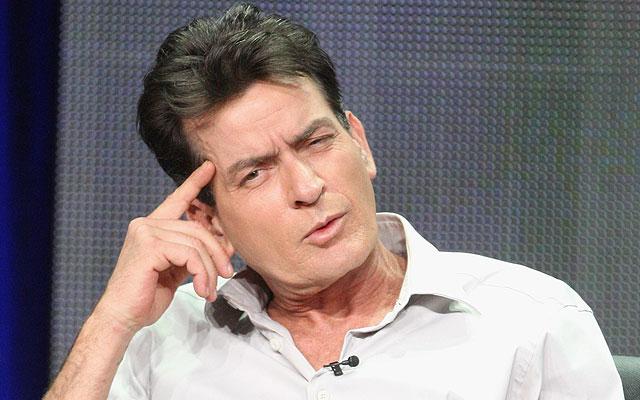 Charlie Sheen was caught on tape confessing he hid his HIV-positive status from one of his lovers — and he could now face serious time behind bars for the cover-up, according to legal experts.
In chilling tapes secretly recorded by Sheen's former lover and obtained by RadarOnline.com, not only did the 50-year-old actor admit to having unprotected sex with her after his HIV-positive diagnosis, but he also told the woman he was clean before they did the deed.
Article continues below advertisement
However, when the woman, whose identity RadarOnline.com is protecting, demanded to know on the tape why he didn't tell her he was HIV-positive, he shouted, "Because it's none of your f—ing business, OK!"
Sheen is dead wrong. California law makes it a crime to "willfully expose yourself to another person if you are afflicted with a disease that is contagious, infectious or communicable."
"It's the act of not informing them ahead of time that matters," explained renowned defense attorney Anthony Brooklier, who added Sheen could face six months in county jail and a fine of $1,000 for each time he exposed the woman to HIV.
"Any reasonable analysis is he faces criminal liability because he didn't inform her of the infection," Anthony continued. "In fact, as the tapes show, he told her it was none of her business. But it is her business. It's her life."
The woman was horrified at the time that 50-year-old Sheen would willfully expose her to the virus through unprotected sex after she had pointedly asked him if he had it — and he unequivocally told her he did not.
"It was about, you were supposed to tell me," pleaded the woman on the recording.
"OK, well, every time I tell somebody, they f---ing took money from my children and nothing happened to them, OK?" sneered Sheen in response.
Experts who reviewed the transcripts of the conversation for RadarOnline.com said Sheen's responses are extremely disturbing.
"What he's saying is extremely narcissistic — all about me, me, me," noted psychotherapist Dr. Gilda Carle, who has not treated Sheen. "He's turning it around so he becomes the victim. And it was all her fault."