Charlie Sheen's Ex Gets Extended Restraining Order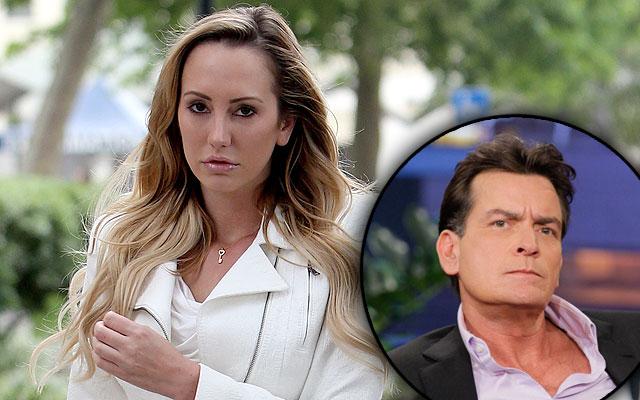 Charlie Sheen's ex-fiancée was granted an extended restraining order against the actor today, RadarOnline.com has learned.
Scottine Ross, aka Brett Rossi, filed an emergency protective order against the actor last week. It expired today, so her attorney filed for a temporary domestic violence restraining order, and it was granted. It will be valid until March 28 of next year.
It prohibits Sheen from coming within 100 yards of Rossi, or otherwise harassing or threatening her.
Article continues below advertisement
READ The Bombshell Restraining Order
As RadarOnline.com reported, Ross, 26, filed for protection from HIV-positive Sheen, 50, after RadarOnline.com reported that he threatened to kill her on a 35-minute audio tape recorded by a former lover.
In the tape, a transcript provided by The National ENQUIRER to RadarOnline.com showed, Sheen can be heard saying, "This piece of sh*t needs to be f***ing buried," that her civil lawsuit against him should be "punishable by death," and that he'd "rather spend $20,000 to have her head kicked in."
After that article posted on March 31, Ross went to the police in Van Nuys, California, and they have since launched a felony criminal threats investigation against Sheen.
Ross told cops that he physically abused her many times during their year-long relationship, before it ended in November 2014. His attorney has denied such claims.
Police have since served a search warrant to RadarOnline.com andin the hopes of obtaining that explosive audio.