Selfie-Obsessed! Zac Efron Can't Stop Taking Photos Of His Hotness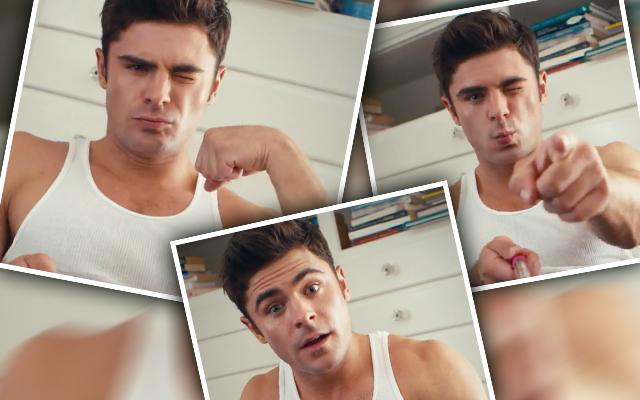 Look out Kim Kardashian: There's a new selfie queen in town! Zac Efron is obsessed with taking pictures of himself in the hilarious new Funny Or Die skit.
The 28-year-old heartthrob is seen all over the set of his new film Mike and Dave Need Wedding Dates taking Instagram breaks and putting production behind schedule with his Snapchat shenanigans.
The film director, Jake Szymanski, jokes how Efron is "fully committed" to the selfie stick, putting the crew into over time every day.
Article continues below advertisement
"The ironic part is that ever since Zac ever got a $14 selfie stick, we've gone hundred of thousands of dollars over budget," the director said in the satire video.
Szymanski says he even thought about putting up "no selfie stick" signs around the set, just to keep Efron in line.