Vicki Betrayed Again! Brooks Ayers Going Behind Her Back To Expose Her Secrets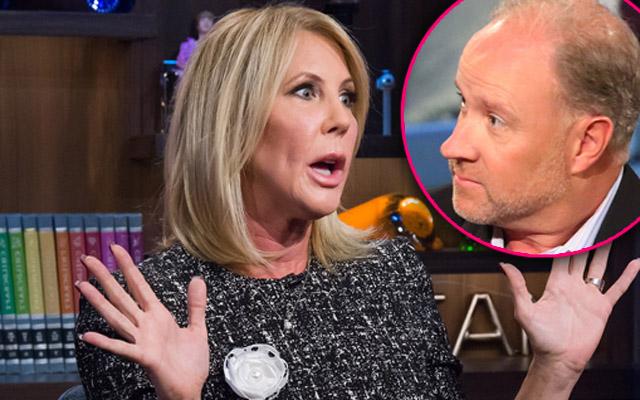 Article continues below advertisement
The disgraced reality star, who fled Gunvalson's home after he was exposed for his cancer lie, has been promising media outlets that the two would reunite for the first time since their breakup, and they would reveal all of the details about his medical condition.
However, Gunvalson slammed Ayers and told Radar that she is not involved in his latest scam.
"I don't want anything to do with Brooks," the RHOC star told Radar. "We have been broken up for nine months and I don't want to talk about his damn cancer."
What do you think about Brooks trying to burn Vicki again? Sound off in comments below.