Uber Driver Claims Taxi App 'Took Over' His Body Before Shooting Spree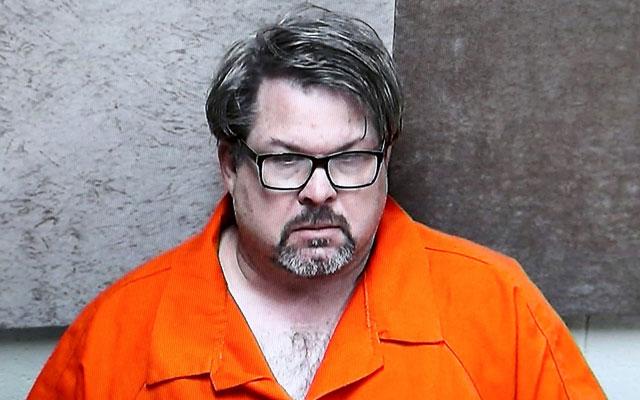 The Uber driver accused of killing six people on his shift claims that the car service app could "take over" his body, reports reveal.
As Radar previously reported, Jason Dalton was taken into police custody after the hours-long shooting rampage in Kalamazoo, Michigan.
According to WZZM, the 45-year-old told police that when he looked at his phone screen, the "horned cow head of a devil" would appear and give him a command that he claimed would "literally take over" his body.
Article continues below advertisement
When I logged onto the Uber app site, it started making me feel like a puppet," Dalton said during his interview with authorities.
WZZM also reported that on the night of the shootings, Dalton told his wife that she would not be able to go to work and their children would not be allowed to go to school the following day, and if she turned on the news, she would understand.
The shooting spree began around 6pm Saturday evening when a woman — who was with her three children — was shot four times in the parking lot of an apartment complex. While she is expected to survive, others were not so lucky.
Four hours later, two men were shot and killed at a Kia dealership. Within ten minutes, the shooter opened fire at a Cracker Barrel restaurant, slaying four women and seriously injuring a 14-year-old girl. Dalton was arrested two hours later.
According to reports, Dalton, a former insurance investor and father-of-two, appeared "stone-faced" and quiet in court Tuesday morning, showing no sign of remorse for his crime.
Meanwhile, a local gun and ammunition store owner said Dalton stopped in about once a month, and was there just hours before the shooting, purchasing a tactical jacket.