Exclusive
Exposed! The Reason Kylie's With Tyga: 'He's Got So Much Dirt On Her'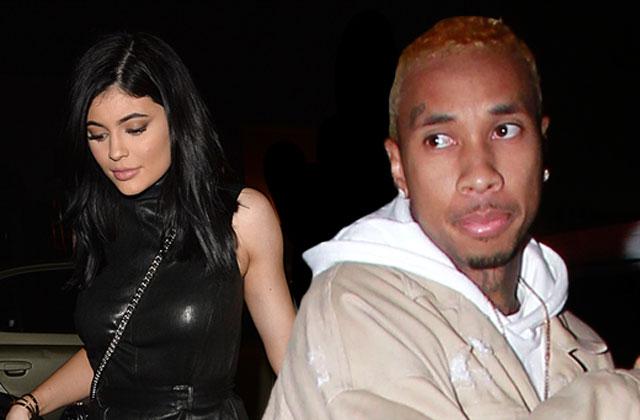 Kylie Jenner is back on with Tyga, leaving family, friends and loved ones scratching their heads over her infatuation with the bad boy rapper.
Now, RadarOnline.com can exclusively reveal that the reason for 18-year-old Jenner's blind commitment to Tyga, 26, is due to his "scary" hold over the reality star — and her secrets.
"He's got so much dirt on her and her family, he thinks he can do what he wants, including sleeping around with other women," an insider told Radar.
Article continues below advertisement
As Radar reported, Tyga was recently spotted out with Jenner lookalike and model, Val Mercado. He's also been linked to a Brazilian model named Annalu Cardoso.
So when Jenner tried to end the relationship for good before Tyga's birthday last November, it was incomprehensible to her friends that she took him back so quickly, noted the insider. "Now we know why! He's got dirt and he plans on using it."
"He's not going to be a total schmuck like all the other guys who are spat out by the Kardashians," said the insider. "He's protecting himself. Tyga's not going anywhere in the near future."