Teresa Dissed? Costar Throws Party In Spite Of Joe's Imprisonment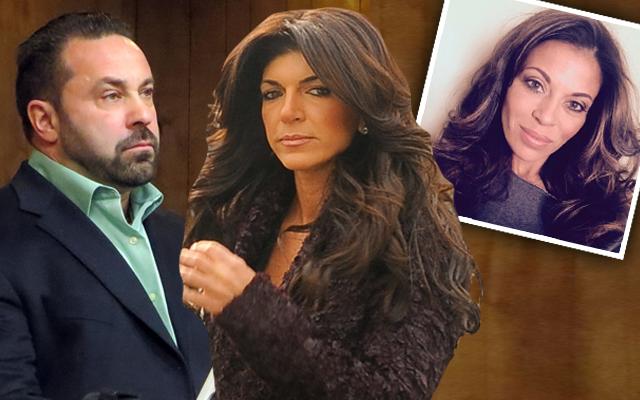 Teresa Giudice has had a tough week so far with saying goodbye to her husband Joe, who checked into the Federal Correctional Institution in Fort Dix, New Jersey on March 23.
But while Bravo gave Giudice a break from filming to recover from the sad day, RadarOnline.com has exclusively learned that the show must go on… with the help of the 43-year-old reality personality's costar Dolores Catania.
Multiple sources have told Radar that despite Joe going to prison, one of Real Housewives of New Jersey's newest members, Catania, is hosting a party on Friday night.
Article continues below advertisement
"She's having a housewarming party," one source said.
As Radar previously reported, Giudice has been on an emotional roller coaster ride.
"It was obviously a very emotional day, but this is a strong family with a tremendous support system and they will get through this, just as they did when Teresa was away," Giudice's attorney and family friend James J. Leonard Jr. said in a statement to Radar on Wednesday.
"She's emotional and sad right now," another source said. "But she's got to carry on. She has four daughters, so she has to keep everything moving."
Prior to the family's goodbyes, Giudice hosted her own intimate farewell get together for her husband on Monday night.
She also escaped to Virginia over the weekend to spend some final moments with Joe in private.
But is it the right move for Catania—who is still get her feet wet in the reality world—to be hosting a jubilant shindig in the wake of her costar's life changing events over the past few days?
Share your thoughts below!