Teresa Dissed! Joe & Melissa Gorga Spend Easter Without Sad Sister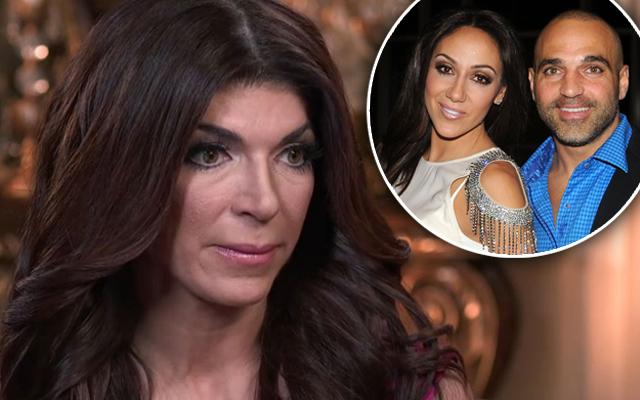 This past weekend wasn't a happy one for Teresa Giudice.
RadarOnline.com has learned that just days after Giudice's husband Joe checked into prison, the 43-year-old Real Housewives of New Jersey star had to spend Easter without her brother Joe Gorga and sister-in-law Melissa Gorga.
"Teresa didn't spend Easter with Joe and Melissa," a source told Radar.
The Gorgas instead headed east to spend time with family members other than Teresa.
Article continues below advertisement
"Joe and Melissa went down to the Jersey Shore with Melissa's family instead," the source said.
Melissa, 37, even shared a shot of herself at her mother's house on Sunday.
"Love kicking it old school in Toms River, NJ at my mamas house!" she captioned the shot. "Brings back memories traditional Easter Enjoy everyone. #heisrisen"
Meanwhile, Giudice posted an image of one of her four daughters painting Easter eggs.
Instead of getting support from the Gorgas while Giudice's husband serves his 41-month sentence, the source alleged that she will be turning to other family members for help.
"Teresa will be leaning on Joe Giudice's sister and brother," the source said. "That's who will help her for the next four years."
The source added, "Joe and Melissa Gorga will not be stepping up."