Stacey Dash Blasts Leonardo DiCaprio's Oscars Speech On Global Warming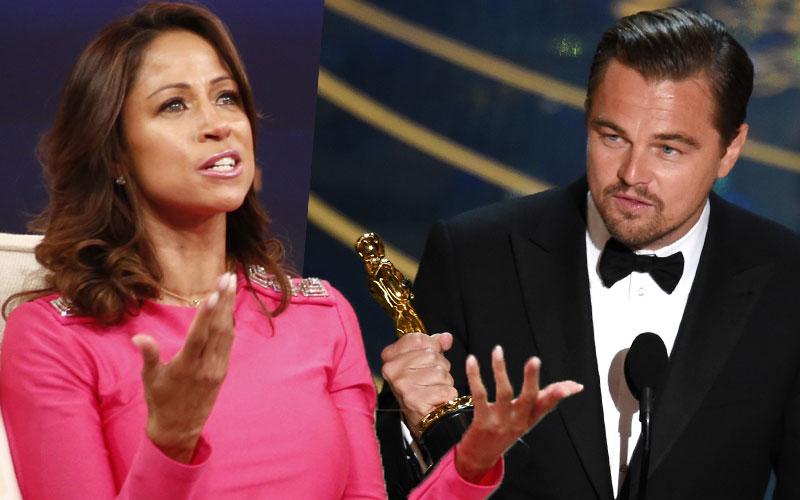 Stacey Dash may be making herself look "clueless" all over again, writing a scathing blog post on Leonardo DiCaprio's 2016 Oscars speech about climate change.
In her criticism, posted on Thursday, March 10, the 49-year-old even compared DiCaprio to the storybook character Chicken Little!
"Leonardo DiCaprio's Oscar was truly a well-deserved win. DiCaprio's speech, you could tell, was planned ahead of time. He knew he had it. Though I've not seen his film yet, I hear it's great," the Clueless star said, starting with a disclaimer before making a jab. "But he reminds me of Chicken Little, the bird who ran around the neighborhood and disturbed everyone 'with her foolish alarm.'"
Article continues below advertisement
As many fans remember, the actor, who took home his first Oscar this year for his performance in The Revenant, dedicated the majority of his speech to global warming.
"Climate change is real, it is happening right now. It is the most urgent threat facing our entire species, and we need to work collectively together and stop procrastinating," DiCaprio, a longtime environmentalist, said during his speech. "We need to support leaders around the world who do not speak for the big polluters, but who speak for all of humanity, for the indigenous people of the world, for the billions and billions of underprivileged people out there who would be most affected by this. For our children's children, and for those people out there whose voices have been drowned out by the politics of greed."
Watch the Video on RadarOnline.com:
MORE ON:
Leonardo Dicaprio
Dash, who made an uncomfortable cameo during the Oscars, continued to argue against DiCaprio's claims, citing reports claiming that while global average temperatures have risen recently, Earth underwent similar changes centuries before when there were "no fossil fuels, no emissions, no cars."
"There are people 10 miles from Leo starving, stuck on entitlement. Twenty first century NAZIS to deal with and North Koreans playing with nukes," the Fox News contributor added. "He needs to get his priorities straight. I would leave him alone, except that his rhetoric isn't cheap."