Exclusive
Easy Money! Rob Lowe Stiffs Taxpayers Megabucks After Charming Star-Struck Authorities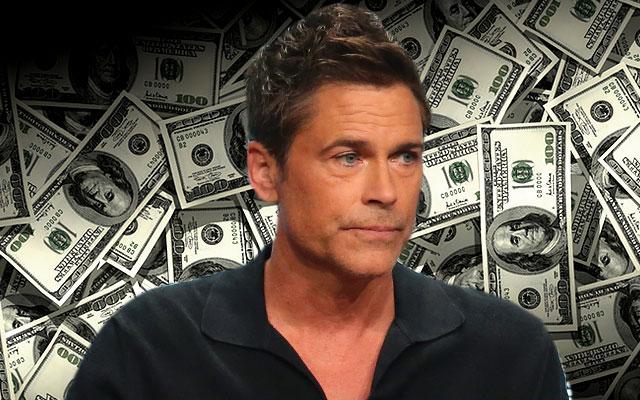 Rob Lowe's $25 million tax problems with the California tax board are over and the star and his wife get off the hook almost scot-free!
"He's settled his tab with the tax board, but it's not really fair," a source told RadarOnline.com. "The board was so blown away by his fame and that it was Rob Lowe the actor who was in their midst, that they let him slide on millions of dollars that should have been reported."
Article continues below advertisement
As Radar reported, Lowe 51, and his wife, Sheryl Berkoff, 54, sold their Montecito home for $25 million, but reported capital gains of only $13 million, claiming they spent more than $5 million in improvements.
But even though the couple said they couldn't find receipts to account for $4.2 million of the work the board gave Lowe a big break anyway!
Instead of making him pay back millions in taxes, the California Board of Equalization is billing Lowe and his wife a measly $514,000 — a pittance for the millionaire actor, who portrays an actor playing a lawyer on TV in The Grinder.
"Rob Lowe's movies and TV shows are great but the public is subsidizing his home sale," said the source. "It's unfair. Especially when he told me he was going to take the family on a surfing vacation over the holiday break to celebrate."
Lowe thanked the tax board and got on a plane to Texas, where he delivered a speech to college students, and told them to not allow anyone to get in the way of pursuing their dreams.
Perhaps he should have stayed at the school and taken an accounting class.