Destroyed By Kris! Jenner To Blame For Rob Kardashian's 'Split' With Blac Chyna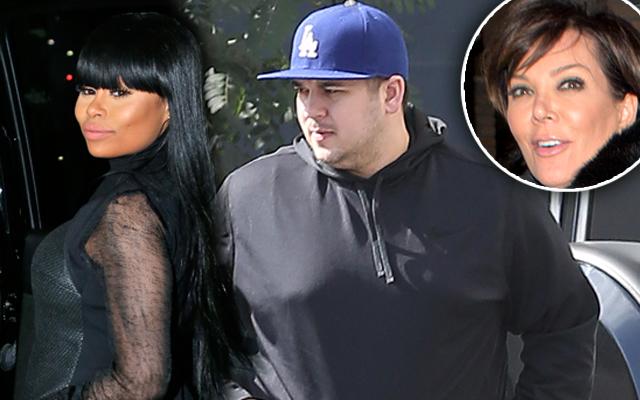 Could Keeping up with the Kardashians star Kris Jenner ruin her only son's chance at true love? RadarOnline.com has learned the ultimate momager has been meddling in Rob Kardashian's relationship with Blac Chyna — and it's already taking a toll.
Over the weekend, Kardashian's month-long romance with Blac Chyna seemed to come to a shocking and sudden end when he deleted all of the lovey-dovey posts about his new lady that had appeared in recent weeks. But despite speculation that the relationship was over, an insider said the social media purge came at Jenner's insistence.
Article continues below advertisement
"Kris is totally to blame for this. She stepped in and she shut their PR Romance down," an insider told Radar. "Kris told Rob that she will not have any more internal family war. She let him know that she would only continue to help and support him if he puts the breaks on the online family-bashing bullsh*t."
As previously reported, Jenner recently gifted the 28-year-old KUWTK outcast a brand new mansion as a reward for his recent attempts to get in shape and to live a healthier lifestyle.
However, because Blac Chyna, 27, is largely responsible for his gym visits, the insider told Radar that Jenner, 60, is giving credit where credit is due.
"Blac Chyna and Kris are on good terms and they do communicate," said the source. "Rob Knows that his relationship with Blac has ruined his chances of ever being close to Kim or Kylie for a while. But he likes it that way."
So does this mean that the 27-year-old former stripper and BFF to Amber Rose will NOT have the first Kardashian-born child? Not exactly!
"Rob and Blac are not at all over. They are just playing by Kris's rules now," the insider said.
Do you think that Kris Jenner should be playing cupid? Tell us your thoughts below.