Crack-Smoking Former Toronto Mayor Rob Ford Dies Following Cancer Battle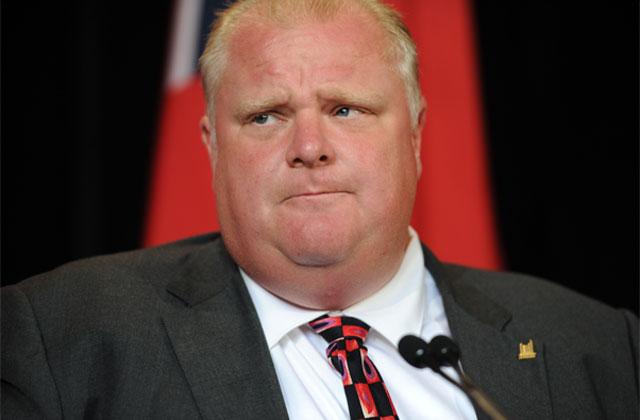 Two years after he confessed to smoking crack cocaine, former Toronto mayor Rob Ford has died, the Associated Press reports. He was just 46 years old.
According to the news site, Ford was rushed to a Toronto hospital on March 18, where he was surrounded by family.
The previous month, he began undergoing chemotherapy and radiation to battle pleomorphic liposarcoma, a rare, aggressive cancer that he was diagnosed with in 2014.
Article continues below advertisement
Ford served as the mayor of the Canadian city from 2010 until his shocking drug scandal in late 2013.
After first denying reports he was caught on film smoking the dangerous drug, Ford later confessed after the Toronto Police announced they were in possession of the shocking video.
"Yes, I have smoked crack cocaine," he said on November 5, 2013. "But do I? Am I an addict? No. Have I tried it? Probably in one of my drunken stupors, probably approximately about a year ago."
Saturday Night Live and many talk shows lampooned Ford following his strange confession. The portly mayor checked into rehab a few months later, and admitted to struggling with addiction following his release from treatment.
"When I look back on some of the things I have said and did, when I was using, I am ashamed, embarrassed and humiliated. I was wrong and I have no one to blame but myself," he publicly stated. "When you have this disease, you do things and you say things that just aren't you."
The former statesman leaves his wife, Renata, and two children.