Richard Simmons In Tears! Disturbing Video Of His Last Public Appearance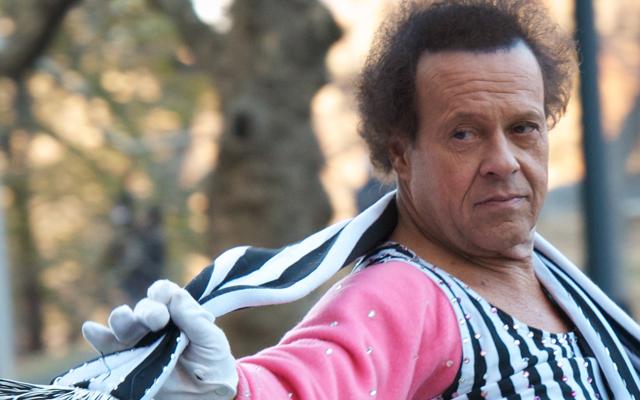 What happened to Richard Simmons? The 67-year-old fitness guru hasn't been seen in public for nearly two years, sparking rumors he's being held hostage in his own home. Simmons denies any trouble, but RadarOnline.com has obtained video of his last public appearance, which may reveal clues as to his mental state.
The last public appearance by Simmons was in January 2014, on CNN's News Room with Brooke Baldwin. Brought on the show to discuss healthy choices and New Years resolutions, the typically peppy TV star quickly broke down.
Article continues below advertisement
Simmons sniffled through tears when discussing the seemingly innocuous topic of how he keeps himself motivated.
When asked "What do you say to yourself in the mirror," Simmons is visibly affected.
"I say try to help more people, because there are more obese children and teenagers, young adults and seniors in the world…" Simmons said. "When you're out of work, a dollar hamburger looks great."
Little did fans know, he would soon leave the public eye for years.
Still, Simmons insists he's just taking a well-deserved break.
"I am not kidnapped," Simmons told Entertainment Tonight. "I just want everyone to know that I love them very much. But it's time right now for Richard Simmons to take care of Richard Simmons."
What do you think? Let us know in the comments below!