'RHONJ' Drama At Melissa Gorga Fashion Show As Costars Trash Jacqueline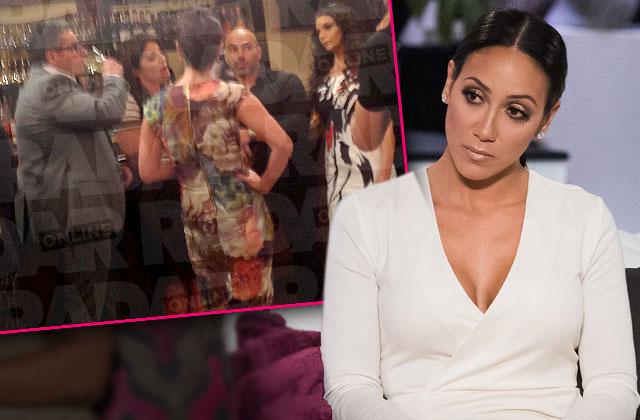 Something about fashion shows always seems to set off The Real Housewives of New Jersey cast! This season, it was Melissa Gorga's catwalk extravaganza in New Jersey on March 30 that was the setting for the season's wildest catfighting yet. And although Jacqueline Laurita did not attend, an eyewitness told RadarOnline.com that she was at the center of the drama!
"Jacqueline is the main focus of the tensions this season," an insider said. "Even though she didn't come to the show, her fight with Robyn Levy in Vermont is all the cast could talk about."
Article continues below advertisement
As Radar reported, Laurita and Levy sparred on a cast trip to Vermont earlier this month, leading to Levy's early departure from the getaway.
"Before the fashion show started, Robyn and her wife Christina filmed with Joe Gorga," the eyewitness said. "Kathy Wakile and her husband, Richie, made an appearance too. The conversation got very heated, and it was all about Jacqueline."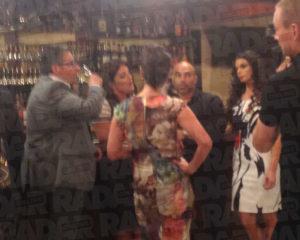 "Kathy advised Robyn on how to deal with the drama, saying, 'Some people close the door. I don't.' Robyn didn't like that comment, and got very animated over it," said the source.
"Joe is clearly not happy with Jacqueline either," the insider continued. "Joe said at one point, 'I love Jacqueline, but I don't know what the f**k is wrong with her!'"
"The footage from the fashion show is supposed to be part of the finale, so the drama will boil over into the reunion," said the source. "There are clearly two warring parties. On one side: Teresa Giudice, Melissa, Robyn, and Christina. On the other side: Jacqueline."
Melissa Gorga and Giudice were spotted only briefly before the show began, and cast newbies Dolores Catania and Siggy Flicker also joined the group for about 10 minutes.
"These two are torn between the two sides, but seem to be playing it cool to keep everyone happy," the source said. "In fact, off-camera, Dolores was overheard saying that she didn't want to to talk about Jacqueline.
Stay tuned for more behind-the-scenes details from the fashion show!