Paul Walker Car Crash Battle: Porsche Slams Widow Of Driver In Nasty Lawsuit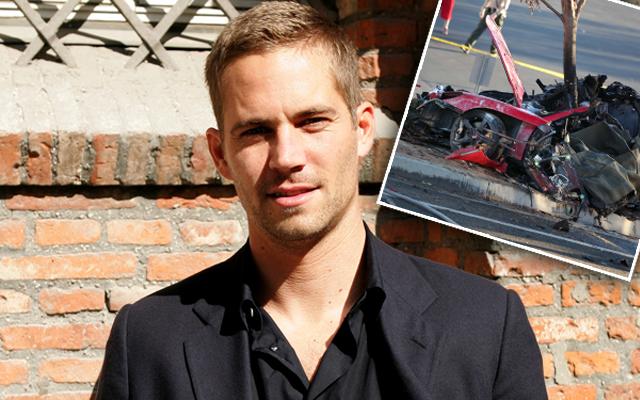 The legal battle over Paul Walker's fatal car crash continues to drag on more than two years after his death. In the latest round, RadarOnline.com has exclusively learned, Porsche filed paperwork attempting to throw out testimony that the wife of the dead driver in the crash is hoping to introduce.
Kristine Rodas — the widow of Roger Rodas — filed suit last year against Porsche, claiming that the Porsche Carrera her husband was driving, with Walker in the passenger seat, had a faulty part in the suspension which caused the car to crash. But in the documents obtained exclusively by Radar, the car company has called her claims "nonsense."
Article continues below advertisement
READ The Bombshell Court Filing
Kristine claimed Roger tried to keep the car on the road, but could not regain control before hitting a light pole. She also blames Porsche for the car exploding on impact, claiming that the vehicle lacked a proper "crash cage" and a "racing fuel cell." Further, she accused Porsche of ignoring multiple fatal crashes that occurred in the model.
On March 18, Porsche filed documents demanding all evidence in regards to her late husband's racing experience and driving ability be excluded from the upcoming trial.
The company explained that Rodas was seeking to introduce into evidence testimony from a man named Jeff Westphal regarding her late husband's "skill and competency as a driver, as well as his "history of racecar driving" and that she wanted another man to testify about Roger's history of driving Porsche automobiles.
Porsche claimed the testimony would be extremely prejudicial and they do not want either person to testify.
Article continues below advertisement
"This is nonsense," the documents obtained by Radar state.
"The argument is not persuasive for two reasons. First the mere fact that Mr Rodas had driven with some skill in race does not mean that he always drove with skill on the street and was incapable of losing control of a car," the documents state. "One does not need to be a NASCAR or Formula One fan to know that expert drivers lose control and crash with great frequency."
Porsche says this testimony would be extremely prejudicial and they want NO person to testify during the trial about Roger's ability as a driver.
Porsche has demanded the lawsuit be dismissed and Rodas be awarded not a dime from her legal battle. They said that "Roger Rodas's death, and all other injuries or damages claimed, were the result of Roger Rodas'z own comparative fault."
Do you believe Kristine should be allowed to have the two people testify about Roger's driving skills? Sound off in comments below.