Sex Secrets Exposed! GF Rips O.J.'s 'Less Than Satisfying' Lovemaking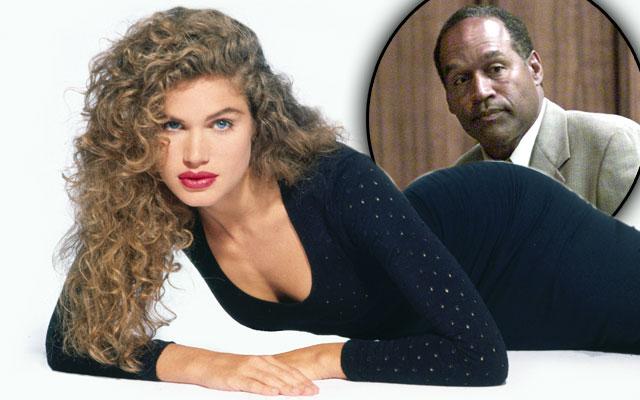 O.J. Simpson may have been a notorious playboy in Hollywood, but according to his ex-girlfriend Paula Barbieri, the 68-year-old former football player wasn't the best sexual partner.
In her book, The Other Woman, My Years with O.J. Simpson: A Story of Love, Trust and Betrayal, Barbieri revealed all of Simpson's bedroom secrets.
According to Barbieri, Simpson had a ritual.
"I noticed something then that I'd see over and over in months to come: As soon as O.J. felt impassioned, he'd close his eyes," she said. "I wished he'd open them. I wanted him to look at me, look into me. But I said not a word."
Article continues below advertisement
Simpson liked getting straight to the bed.
"Our foreplay was brief, which was fine by me, since I was working on endless anticipation," she recalled of one of their first intimate moments.
But Simpson proved not to be a stud in the sheets.
"We're finally making love. The thought exhilarated me—more so than the act itself, I'm afraid," she wrote. "Our fantasy ended too quickly for me."
She added, "It's hard to explain, but the simple fact of our intimacy had fulfilled me, though the lovemaking itself had been less than satisfying."
During another instance shortly after Simpson was released from prison, Barbieri recalled that her lover didn't last long.
"He was quickly finished—it didn't seem like anything special for him," she said. "He didn't act like a man who'd gone fifteen months without sex."
After that, she stated that Simpson fell asleep.
Barbieri, now 49, dated Simpson before and after the June 12, 1994 murders of his wife Nicole Brown Simpson and Ron Goldman.