Spring Make-Over: Brushes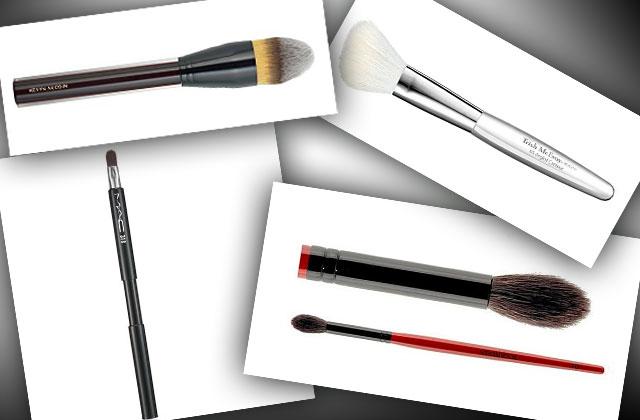 We're all guilty of it, over time our makeup bags get filled with brushes, eye shadows, blushes you name it! With Spring finally here what better time to de-clutter that make up bag than now. Here are the 7 essential brushes to keep on hand and toss the rest.
1. CREASE A long, fluffy brush glides easily along the eye's natural contour, applying shadow directly to the crease,not above or below.
Article continues below advertisement
2. BROW/LASH A dual-ended tool —spiral spoolie on one side and comb/brush on the other — makes grooming brows and declumping lashes a cinch.
3. WIDE SHADOW The full shape makes it great for applying a sheer wash of color over the entire lid.
5. FOUNDATION For a flawless finish, use a long, flat, synthetic-bristled brush in a tapered-dome shape to fit every angle of the face.
6. BLUSH Want to sculpt cheekbones? A slanted, rounded shape beautifully highlights and contours.
7. LIP A sleek brush enables accurate application. It can also reach the last bit of color left in a lipstick tube, so you get more bang for your buck. A retractable one is key; it keeps bristles clean.
We hope you love the products we recommend! Just so you know, Radar may collect a small share of sales from the links on this page.