Lorne Michaels Reveals The Truth About Kanye West's 'SNL' Meltdown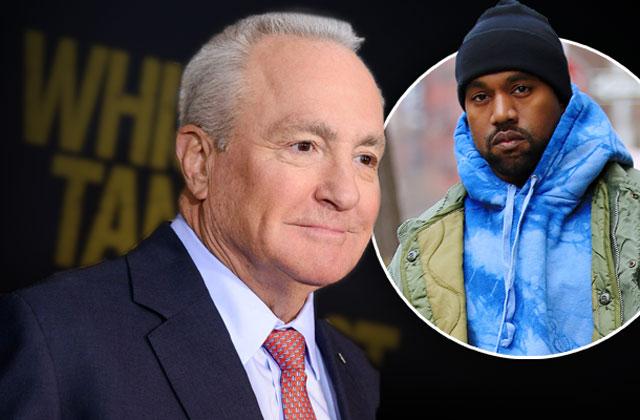 Lorne Michaels is finally speaking out on Kanye West's bizarre outburst backstage of Saturday Night Live in February.
"That happened in his dressing room," the SNL creator told E! News of the awkward incident. "Kanye's been on the show a lot of years, and it's always different. He's an artist, you know? A great artist."
As Radar previously reported, West dropped the F bomb over and over again during an epic rant just minutes before appearing on the show — and it was all caught on tape!
Article continues below advertisement
Foul-mouthed Yeezy went on a tirade against Taylor Swift, the crew and then bragged that he was 50 percent more famous than a slew of influential historical people in the jaw-dropping rant.
"Look at that s–t they took my f—–g stage off'a SNL without asking me. I am bummed … That and Taylor Swift, fake a**," West, 38, said on the recording obtained by Page Six.
He continued yelling: "Don't f–k with me. Don't f**k with me. Don't f**k with me. By 50 percent dead or alive, by 50 percent for the next 1,000 years. Stanley Kubrick, 'Ye."
A source on the set of the NBC show that was hosted by Melissa McCarthy told Page Six that Lorne Michaels had to convince West to stay for the broadcast.