Baby Mama Drama! Pastor Troy Says He Didn't Knock Up 'Little Women: ATL' Star Minnie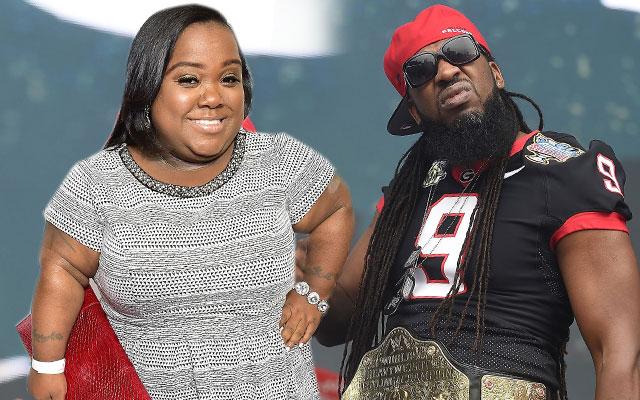 Little Women: Atlanta Star Ashley "Minnie" Ross is pregnant and Atlanta-based rapper Pastor Troy has been named as the father. However, in an exclusive interview with RadarOnline.com, Troy claimed that he isn't even in a relationship with Ross, and he doesn't believe he's the father!
Troy, whose real name is Micah LeVar Troy," told RadarOnline.com that he already has three sons and is doubtful that Ross's child will be his fourth.
Article continues below advertisement
"I don't know about all that rap RadarOnline. We have to see," he said, when asked if he was the father of the reality star's baby. "We're gonna have to take a DNA test!"
What's more, the 28-year-old rapper also confessed that he isn't even actually dating Ross, despite claims made on the show.
During the Little Women Atlanta season finale reunion special, airing on Wednesday March 23, Ross told fans and her costars that Troy was the father of her unborn child.
However, he said they are just friends, and her big announcement was only for publicity.
"That's my homegirl," he said. "She jumped at them now with the wildest story in the world about us being a couple! But we really are friends, and I never really shot the rumor down."