'Teen Mom' Leah Calls Daughter 'Drama Queen' For Demanding Breakfast Before School, Defends Parenting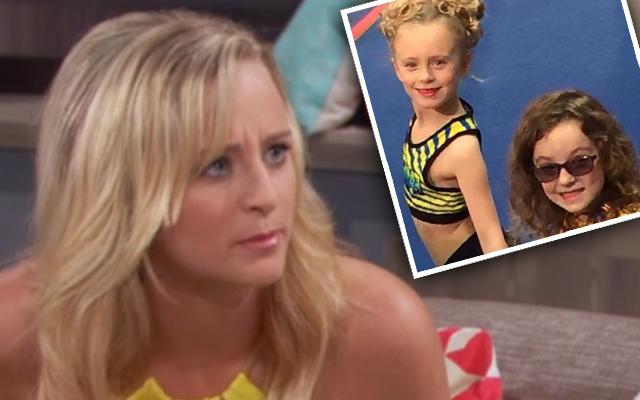 Leah Messer refused to stay silent after critics pointed out an on-camera parenting fail earlier this week.
The Teen Mom 2 star, who neglected to feed her three daughters breakfast before school on the MTV series' season premiere Monday night, took to Twitter to defend what some fans called bad mom behavior.
"Grace was being a drama queen that morning," the 23-year-old explained. "They eat as soon as they get to school."
Article continues below advertisement
As RadarOnline.com reported, Messer's 6-year-old daughter, Aleeah Grace, screamed, "I'm cold and I don't have nothing to eat" in the car on the way to her West Virginia elementary school.
"You never get us up for breakfast," she pouted on tape, adding that her father, Corey Simms, 26, and his wife, Miranda Patterson, are better with meal prep. "Daddy and Miranda do!"
"I'm not daddy and Miranda first of all!" Messer snapped back. "I'm not cooking breakfast when we already have to get up at 5 o'clock."
The reality star insisted she's in "such an amazing place" following her stint in rehab last summer, but confessed the critics do get her down.
"It does hurt my feelings though," she told a fan. "My girls scream to be with me because I am a GREAT MOM!"
As Radar exclusively reported, Messer now shares joint custody of Grace and her twin sister, Ali, after losing primary custody to Simms last fall.