Kristen Stewart's New Girlfriend Previously Dated Her Ex, Robert Pattinson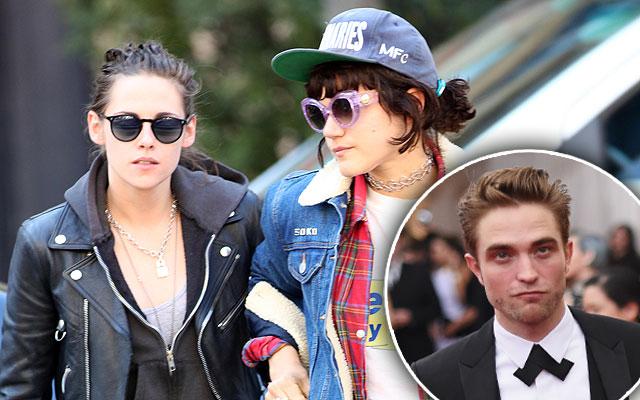 Kristen Stewart and her new girlfriend, Stephanie "Soko" Sokolinksi have a lot in common — including the fact that they both dated Robert Pattinson !
Sokolinski, a French actress and musician who describes herself as "stubborn, passionate, and craving for adventures all the time," was living in Seattle when she had a dream that she should move to Los Angeles.
Though she apparently didn't know Stewart at the time, Sokolinski picked up everything and headed to the City of Angels.
Article continues below advertisement
Somehow, revealed the musician, she almost immediately hooked up with a very famous face that happens to be her new girlfriend's ex.
"Three nights in, I went out and met a girl who was like, 'Hey, I like your music, I work for a label and we would love to sign you. Where are you staying, do you need a place to stay?'" Sokolinski told the blog AMBY. "And I was like, 'Yeah I do.' That same night I had a blind date with Robert Pattinson!"
Though she doesn't explain any further, Sokolinski is now in a relationship with 25-year-old Stewart, Pattinson's former Twilight co-star and longtime lover.
As RadarOnline.com reported, Stewart split with her previous girlfriend, Alicia Cargile, last summer.