Domestic Dispute: Kris Kicks Kanye Out Of Her Home After Explosive Fight!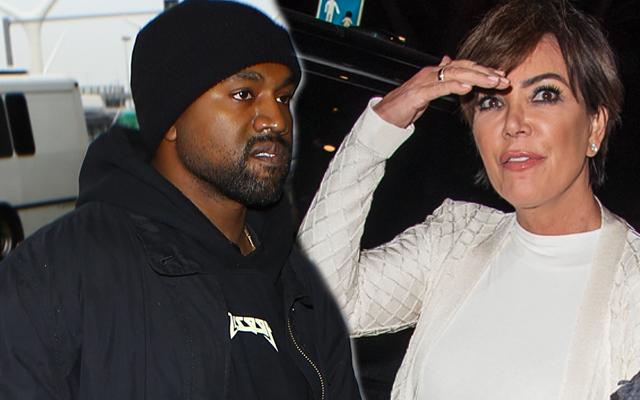 Kris Jenner recently said she would "ground" Kanye West for his spate of bad behavior — but she went one step further and kicked him out!
"Kris and Kanye had a huge argument," a source told In Touch.
The trouble started after the 38-year-old opinionated rapper decided he knew what was best for Jenner's daughter Kylie, 18, and tried to butt in on a deal the momager was busy putting together with Puma.
Article continues below advertisement
"It infuriated Kanye because he's affiliated with rival Adidas," said the insider. "He blamed Kris, calling the deal the ultimate betrayal and labeled her a greedy money-grabber during a showdown that left his wife, Kim, a sobbing wreck."
The massive blowup also left West homeless.
Jenner "threw him out of her house on the spot," the insider said.
As RadarOnline.com reported, Kardashian, 35, and West have been shacking up with 60-year-old Jenner while West continuously tinkers with plans for the home they're renovating.