Exclusive
Kim Kardashian 'In Really Bad Shape' With Post-Pregnancy Issues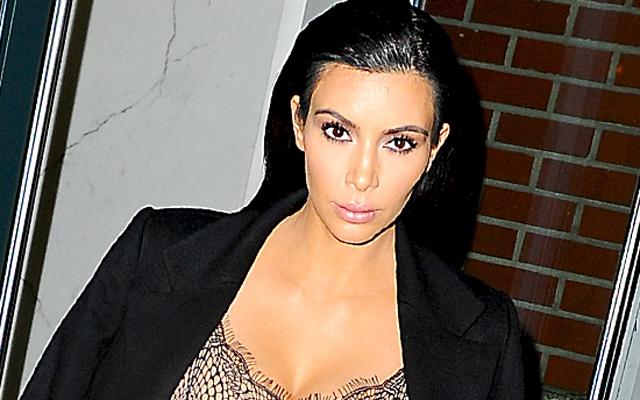 Kim Kardashian has turned into the most irritable new mom in history! An insider told RadarOnline.com that the reality star is "overwhelmed" by her attempts to lose the baby weight and her "hormones are all over the place."
Fans who witnessed her bizarre Twitter rant on Monday night are aware just how out of character she's been acting. But the insider said it's even worse behind closed doors.
"She's in really bad shape and sometimes has to be dragged out of bed," the insider claimed of 35-year-old Kardashian. "She'll burst into tears over nothing and then lash out and storm off to her bedroom, where she'll stay for hours."
Article continues below advertisement
Now, Kardashian's mom, Kris Jenner, "has suggested to her husband Kanye that she could have some kind of post-natal depression," claimed the insider. But his own Twitter rants can't really be helping.
Despite the momager's fears, said the insider, Kardashian's sister Kourtney "thinks she's just depressed over her body shape and insecure over Kylie stealing all the limelight these days."